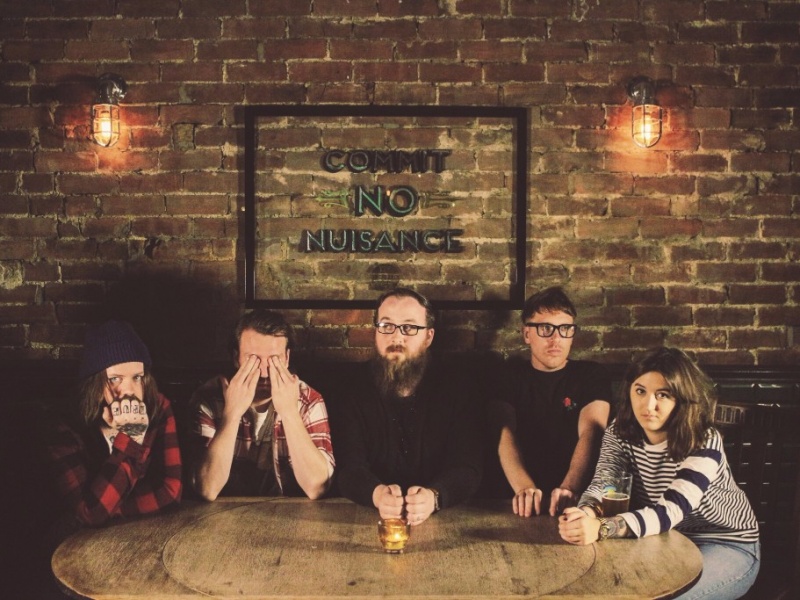 We've asked bands/artists to share with us their highs and lows of 2016 and what they hope the New Year will bring to them. Here's the year in review with Jay Brook of OhBoy!.
---
On a scale of 1-10, how was 2016 been for you?
I'm a happy pessimist going into every year with low expectations therefore I'm always pleasantly surprised. I will give this year a steady eight with sudden bursts of nine and the occasional stressful six.
Have you learned any life lessons this year?
I've learnt that alcohol doesn't improve OUR gig. It just improves MY time at the gig. Don't get me wrong I'm still partying… Just keeping it fairly sober during the performance.
What was the highlight of 2016 for you?
GLASTONBURY – Despite the mud, it was amazing to be part of a festival that large. The gig was great – check it on Youtube – and then Dan and I crammed an entire Glasto in to one massive night!
Any low points?
Yeah, there's been some low moments. All the normal things you expect from a band in our position like illness, arguments, transport and lost or stolen gear. I'm blessed that our little unit of Oh'band and crew are so funny and brilliant that when Dan presents his girlfriend's passport at a festival check in, no one gets mad and no one is surprised. I'm starting to realize that problems find a way to get sorted and the band and crew round me have an amazing sense of humour in the face or stressful situations.
What was the most overhyped thing of 2016?
The giant moon… I guess I just expected it to be bigger.
Worst of 2016?
Donald Trump – end of story.
Best of 2016?
Globally, it's been a tough year. The world has become a less kind and less tolerant place but I've seen some amazing, individual and selfless acts from my friends that make me feel there is still hope. It's getting cold in the UK and our guitarist Meg, with no instruction, has started collecting warm clothing, blankets and sleeping bags. She's going round our home town handing them out to the homeless. There is so much we can do and I'm staying hopeful.
Best albums of the 2016?
This question is way too hard so I asked the whole band to nominate one album
Jay – Chance the Rapper – Colouring Book
Dan – Weezer – Weezer
Lee – David Bazan – Blanco
Mark – The Neal Morse Band – The Similitude of a Dream
Meg – Balance and Composure – Light We Made
Worst albums of the 2016?
I don't believe in "a worst album", because music is personal and subjective. An album that I was disappointed in was '… Anonymous Nobody' by De La Soul. I'm a huge '80s and '90s hip-hop nerd and it wasn't the DLS record I WANTED. This doesn't mean it's bad…I support their right to make the record they want to make and understand they have probably moved on from the style I so enjoyed a decade ago.
Any new year's resolution for 2017?
Enjoy the moment's more! (cheesy…) in the last 2 years, we have had a lot of amazing opportunities. Too often I've been so wrapped up in organizing cars, gear and people that I haven't enjoyed it. That has to end!
New Single "Hey Princess" (listen above) is out now via Canvasback Music/Atlantic Records (US) & Alcopop! Records (ROW)