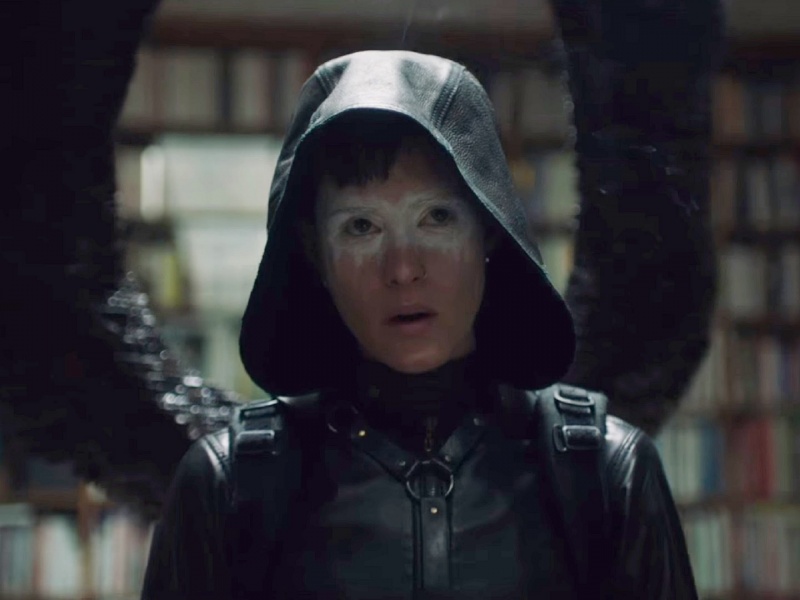 DIRECTOR: Fede Álvarez STARRING: Claire Foy, Sylvia Hoeks, Lakeith Stanfield, Sverrir Gudnason, Stephen Merchant, Vicky Krieps, Cameron Britton UK/GERMANY/SWEDEN/CANADA/USA 2018
8
The novel The Girl In The Spider's Web probably should have never been written. Stieg Larsson, the writer behind the much beloved Millenium trilogy, died back in 2004 with unrealized plans that were not taken into consideration when Norstedts förlag ordered the writing of a new book in the series. To make matters worse, the previous cinematic adaptation of Larsson's universe (Fincher's great The Girl With The Dragon Tattoo) failed to produce a completely structured franchise, and with the film's team all out (and two titles of the original trilogy lost in oblivion), it seemed as though a sequel either wouldn't happen, or would be terrible.
When seen as a stand-alone feature, The Girl In The Spider's Web works quite well. Helmed by the extremely talented Fede Álvarez (his Evil Dead remake and especially 2016's Don't Breathe showcase his talents very clearly), Lisbeth Salander's latest cinematic adventure takes a decidedly more action-driven format that works, maintaining the dark undertones of the series amidst good choreography and a chess-like control over the multiple narrative threads and points of view that interweave throughout the film's runtime. The film was also rather well cast: with Unsane, First Man and now this film, Claire Foy is, in essence, Hollywood's greatest revelation in 2018. While she does not outshine Noomi Rapace or Rooney Mara as Lisbeth, she dives into the role perfectly and simply becomes her character. Lakeith Stanfield (Sorry to Bother You), Stephen Merchant (Logan), Vicky Krieps (Phantom Thread) and Cameron Britton (the amazing Edmund Kemper in Mindhunter) all provide good supporting performances that propel the plot along.
The Girl In The Spider's Web in an engaging and entertaining flick that does its job in a very competent and compelling way, and makes me hope to see more from the director and cast involved.
Words: Bruno Costa