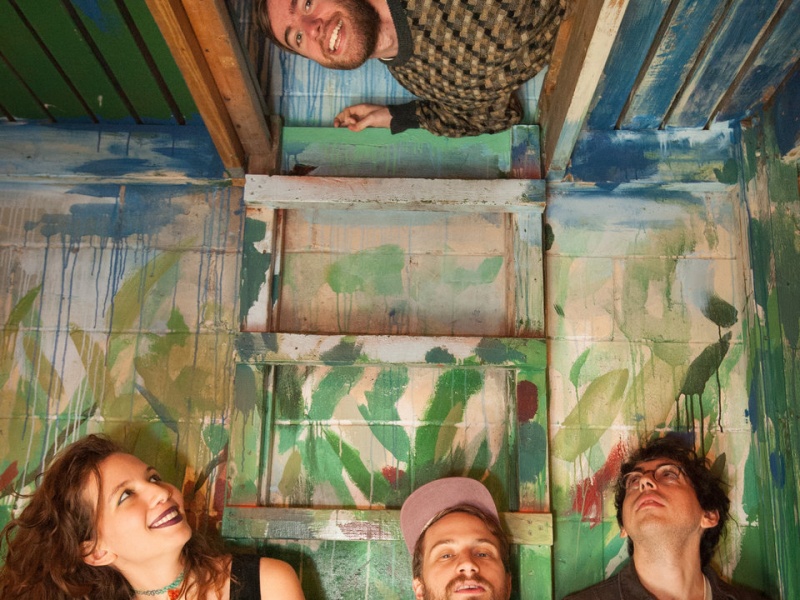 WHERE? Brooklyn (USA) WHO? Cindy Lou Gooden, Ben Scherer, Andy Molholt, Julian Fader, Alejandro Salazar Dyer
RELEASE: Hey, It's Me! EP (Out now on New Professor Music/Inflated Records)
FILE UNDER: Bully, Speedy Ortiz, Palehound
Very Fresh is a project formed by Cindy Lou Gooden and her journey as a musician is quite impressive. Since she released last year her single "Clean Touch", she recorded on Ava Luna's last album, toured with Kino Kimino (Sonic Youth) and Leapling on bass, and prior to that, formed the all-female Pavement cover band, Babement, with Speedy Ortiz's Sadie Dupuis.
Very Fresh blossomed into a fully-realized band, set to release her new EP. Hey, It's Me! is out now and it's packed with honest and extremely melodic indie rock tunes reminding us the good times of the 90s. Hey, It's Me! represents a transition to higher fidelity for Gooden and her band, which includes Julian Fader (Ava Luna), Andy Moholt (Laser Background), Ben Scherer (ex-Palehound) and Alejandro Salazar Dyer.