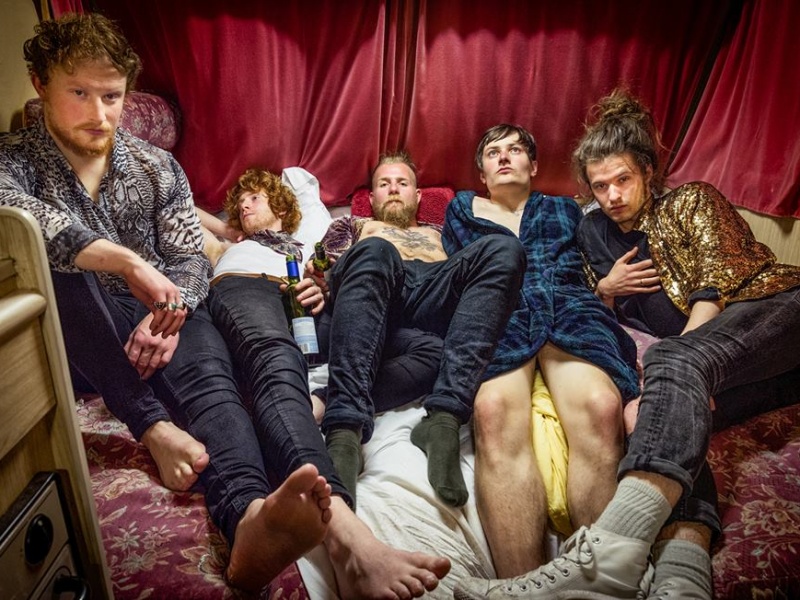 We've asked bands/artists to share with us their highs and lows of 2016 and what they hope the New Year will bring to them. Here's the year in review with Jordan Bell and Joe Bell of Avalanche Party.
---
On a scale of 1-10, how was 2016 been for you?
2016. What a great year. What a sublime vintage. A year of breaking new ground and sailing new seas. Festivals, touring, being pilgrims of positivity we only envisage things getting better and so as not to limit ourselves we rate it a 5 – one scale each from us each.
Have you learned any life lessons this year?
Bald people are the hardest workers, you can see how the care and diligence has plucked their scalp of relaxation and repose. It's the hairy ones that need a kick.
What was the highlight of 2016 for you?
Brussels. Driving 327 miles through the night down the A1 and M11 to get to the ferry and watch the white cliffs disappear while two of the band get ripped off in the breakfast cafe then drive 120 miles on the other side of the road to get to a city you've never seen before to walk around for hours then get fed and get drinks then play the gig to a venue that's packed too full so that people are outside craning through the windows at the people inside crowd surfing with drinks flying everywhere and there's no curfew so we play every song we've got then meet people from Finland, France, Australia, Belgium then drive to promoter Rodolphe's flat to sleep 3 in a bed and the rest on the floor with his fluffy Belgian cat, Bruce Lee.
Any low points for you?
Letting Bruce Lee escape, leaping from a 2nd floor balcony window never to be seen again. Our drummer was distraught. True anguish.
What was the most overhyped thing of 2016?
This wall Trump has been banging on about. I don't really see how it was ever gonna be possible. It's a lot of bricks. It's a lot of time. I guess "wall" sounds better though as opposed to fence. DJ Trump's great American semi-permeable fence. Put it up yourself Mexico, let's get real Ikea.
Worst of 2016?
Trump, Brexit, disease, pestilence, disaster, death and emojis.
Best of 2016?
The excitement triggered by Cristhian Stuani's left boot on May 7th. The sheer elation and euphoria of a 98th minute whistle blow. The arousal of a semi naked George Friend held aloft 30,000 Teessiders. Our keys player also reckons it's been a vintage year for GIFS. Seeing as that is how he communicates 98% of the time I'll take his word on it.
Best albums of the 2016?
Fat White Family, Kendrick Lamarr, Death Grips and Spring King cut swathes through the morass of total dog's dick. I've not heard it but Cliff Richard's latest album is in the top list for 2016 for it's album cover photo and title alone – Just… Fabulous Rock & Roll. Dig it, Cliff.
Worst albums of the 2016?
Who cares. Look at 90% of popular music that came out this year and it's industry moulded disposable shite. There are at least 20 easy targets, anyone can say the 1975 are aural scabies but so what. Tell us something we don't know.
Any new year's resolution for 2017?
Get ripped for the summer. Drink more beetroot juice. Only sleep in hammocks. To keep Rock & Roll just… fabulous. All of this contributes towards the common goal of keeping things real.
The Avalanche Party EP is out now.