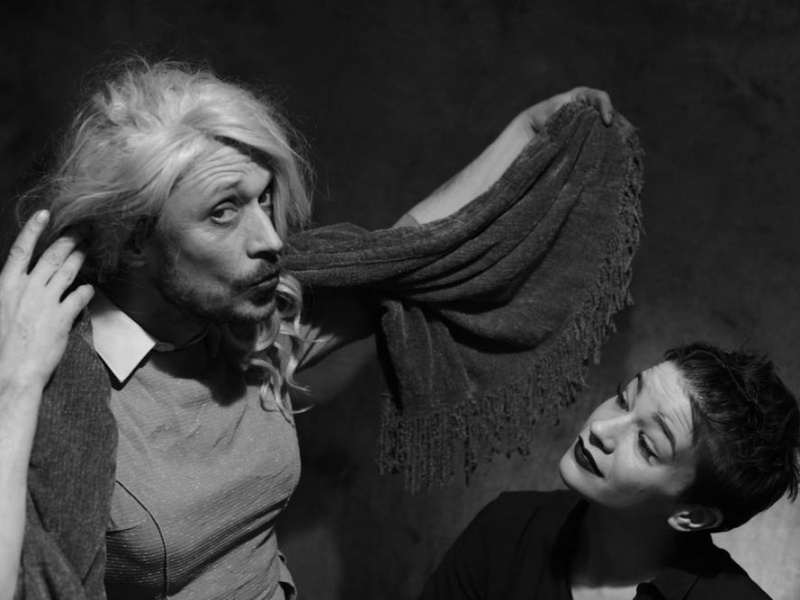 We've asked bands/artists to share with us their highs and lows of 2016 and what they hope the New Year will bring to them. Here's the year in review with Nigel Firth of Vienna Ditto.
---
On a scale of 1-10, how was 2016 been for you?
Hmm, I'd say playing in Belfast was nigh on a 10, mainly as the cute-looking B&B we stayed in was run by Portuguese Trance DJs with a penchant for swinging. However, losing Hatty in Amsterdam was definitely a 1; we'll average that out as a 6.6666666666.
Have you learned any life lessons this year?
Brown is live; yellow and green is earth.
What was the highlight of 2016 for you?
Our Busted Flush EP launch on an old minesweeper on Deptford Creek.
Any low points for you?
Jamming our entire set on a child's drum machine at Canterbury University because we forgot our equipment.
What was the most overhyped thing of 2016?
Pokemon stupid Go. Phil, our projectionista, got hold of it before it came out and nearly became the game's first traffic-related fatality in the UK.
Worst of 2016?
Fast Car sung by a hyperventilating chipmunk.
Best of 2016?
Being able to watch Blue Velvet in the cinema.
Best albums of the 2016?
Anna Meredith- Varmints.
Worst albums of the 2016?
A Pentatonix Christmas.
Any new year's resolution for 2017?
To spend the year hiding in the woods, waiting for this shit to blow over.
Busted Flush EP is out now via Ubiquity Project Recordings.