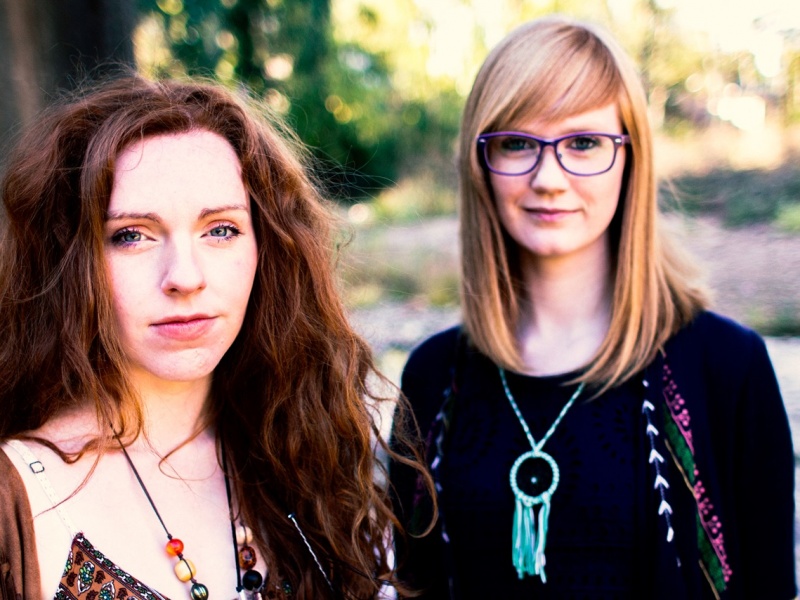 We've asked bands/artists to share with us their highs and lows of 2016 and what they hope the New Year will bring to them. Here's the year in review with Worry Dolls.
---
On a scale of 1-10, how was 2016 been for you?
2016 has been pretty great! We've spent the whole year planning our album release, it was a bit of come-down having spent a lot of 2015 out in the States writing and recording, but this year was about coming back with the album, putting our team together and plotting the release. We played some great shows and a tonne of festivals, including three shows at Glastonbury which was amazing. We got to support some of our heroes and we played AmericanaFest in Nashville with our Nashville band!
Have you learned any life lessons this year?
Sometimes you have to bide your time. We recorded our album at the end of last year and obviously we really wanted to get it out this year but it's taken a lot of work and time because we didn't want to rush it, and we're so glad we didn't put it out in a hurry as we wouldn't have found the amazing team we have now.
What was the highlight of 2016 for you?
Signing our record deal was pretty special! We had arranged to sign the actual papers before our show, but our little Ford Fiesta broke down in London, so we ended up getting there just on time to play. We signed it in the interval, and there was this fiddler playing this really dramatic, Titanic-esque song in the background. It was a full moon that night and there was biblical rain outside – so it was a very memorable evening!
Any low points for you?
Well we may have learnt not to rush things, but that doesn't mean we were patient! It was incredibly frustrating having new music but not being able to share it with people. We're so excited about finally getting it out. With all the touring and the admin we also haven't had much of a chance to write. We did some writing out in Nashville but it's been a challenge fit it in back home and something we're constantly battling.
What was the most overhyped thing of 2016?
Adult colouring books! We love them, but we have so many now. There isn't time! They're supposed to be calming, but it's actual stressful seeing them pile up, just sitting there, uncoloured.
Worst of 2016?
Worst what? 2016 was a sad year, generally. We lost a lot of the greats. Too many to name. Losing Prince was tragic, especially the circumstances in which he died. Waking up in a tent at Glastonbury to someone shouting "We're out of the EU!" was fairly devastating as well.
Best of 2016?
The best thing that happened in 2016.. It has to be that Netflix brought Gilmore Girls back. That's obvious. Next!
Best albums of the 2016?
We love Sam Outlaw's album Angelino, also Sara Watkins brought out a really kick ass record called Young in All the Wrong Ways. Margo Price's record Midwest Farmer's Daughter is another favourite – she's signed to Jack White's label and has been working her butt off for years so it's a lovely, inspiring success story.
Worst albums of the 2016?
We've heard so much amazing music this year, I don't think anything has disappointed us! It's so easy to consume music now that if we hated something we just wouldn't listen to it. Is that answer too diplomatic?? If so, then we'll say… something completely unlistenable, like Susan Boyle's christmas album. You couldn't pay us to listen to that. (Sorry Susan)
Any new year's resolution for 2017?
Write album number two and tour Europe!
Go Get Gone is out January 27th on Bread and Butter Music.