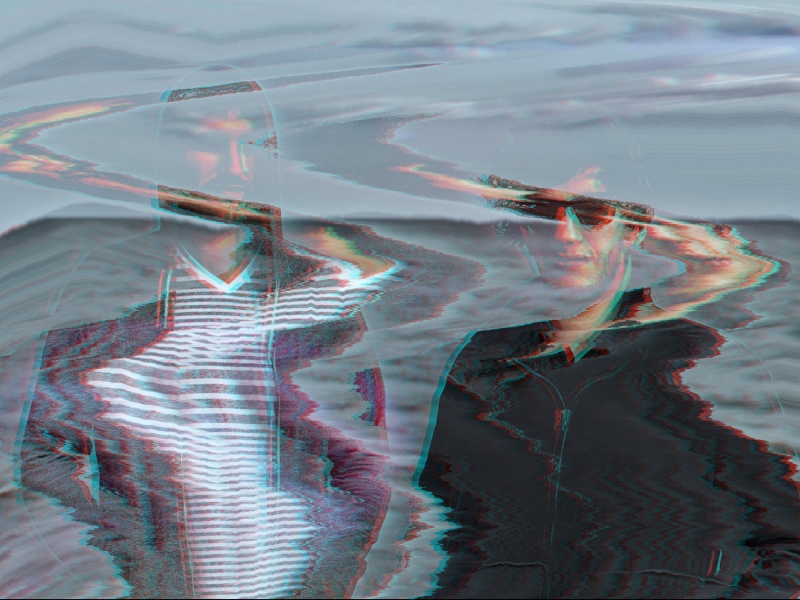 Today we've the pleasure to bring you the premiere of Arms And Sleepers' new album Find The Right Place, to be released on April 13th via Pelagic Records.
The American electronic music duo Mirza Ramic and Max Lewis have compiled an impressive discography of 26 releases in their 11 year history as Arms For Sleepers. They have collaborated with dozens of prominent artists (Tom Brosseau of Fat Cat Records, Serengeti of Anticon, Philip Jamieson of Caspian, and Victor Ferreira of Sun Glitters, among others) and worked on numerous remixes (Caspian, Helios, Ef, From Indian Lakes, and many others).
Stream below Arms And Sleepers' brand new album in full.
Mirza Ramic about Find The Right Place: "… On one of the LP and CD artwork panels for our new album 'Find The Right Plac'e is a quote by the late Czech intellectual, politician, and artist Vaclav Havel. Knowing that his life was coming to an end, he spoke of leaving a mark on the world no matter how seemingly small and insignificant. For me, finding the right place in our lives is the only way to leave a mark on the world. We have to be comfortable with who we are and understand what our place in the world is in order to have a sense of finality and achievement when our limited time on earth draws to a close.
Despite all the continual obstacles that an obscure, underground artist faces, after 11 years of doing Arms and Sleepers I have come to appreciate our place in the music world and all those around us that continue to engage with our work. As Havel writes, "All my life I have simply believed that what is once done can never be undone and that, in fact, everything remains forever. In short, Being has a memory. "Our collective memory – in small town venues in Latvia, unmarked industrial spaces in Hong Kong, or DIY parties in abandoned buildings in Guatemala – is something that we cherish with deep gratitude. 'Find The Right Place' has many themes flowing throughout it, but the most important one is that of the underground spirit which fuels our independent culture and thinking."
Make sure that you're not going to miss them live in Europe this Spring, dates below.
13.04.2018 – DK – Copenhagen, A Colossal Weekend
15.04.2018 – PL – Wroclaw, DK Luksus
16.04.2018 – PL – Warsaw, Bardzo Bardzo
17.04.2018 – PL – Torun, NRD Klub
19.04.2018 – PL – Poznan, Meskalina
20.04.2018 – RU – Kaliningrad, Citi Jazz Club
21.04.2018 – RU – Moscow, 16 Tons Club
22.04.2018 – RU – St. Petersburg, Erarta Stage
24.04.2018 – UA – Kiev, Mezzanine
25.04.2018 – UA – Lviv, FESTrepublic
27.04.2018 – UA – Odessa, More Music Club
29.04.2018 – UA – Dnipro, Module Club
30.04.2018 – UA – Kharkiv, Art Area DK
04.05.2018 – GER – Viechtach, Altes Spital
05.05.2018 – CZ – Slavicin, HAW
09.05.2018 – CZ – Brno, Kabinet Muz
11.05.2018 – GER – Nürnberg, Club Stereo
12.05.2018 – GER – Munich, Zehner
13.05.2018 – GER – Dresden, GrooveStation
14.05.2018 – CZ – Prague, Roxy
15.05.2018 – GER – Leipzig, Moritzbastei
17.05.2018 – GER – Oberhausen, Drucklufthaus
18.05.2018 – GER – Berlin, Pelagic Fest
23.05.2018 – GER – Köln, Bumann & Sohn
25.05.2018 – FR – Paris, Supersonic
27.05.2018 – GER – Landau, FATAL
29.05.2018 – HU – Budapest, Robot
30.05.2018 – AT – Vienna, dasBach
Find The Right Place arrives on April 13th via Pelagic Records. Pre-order available here.