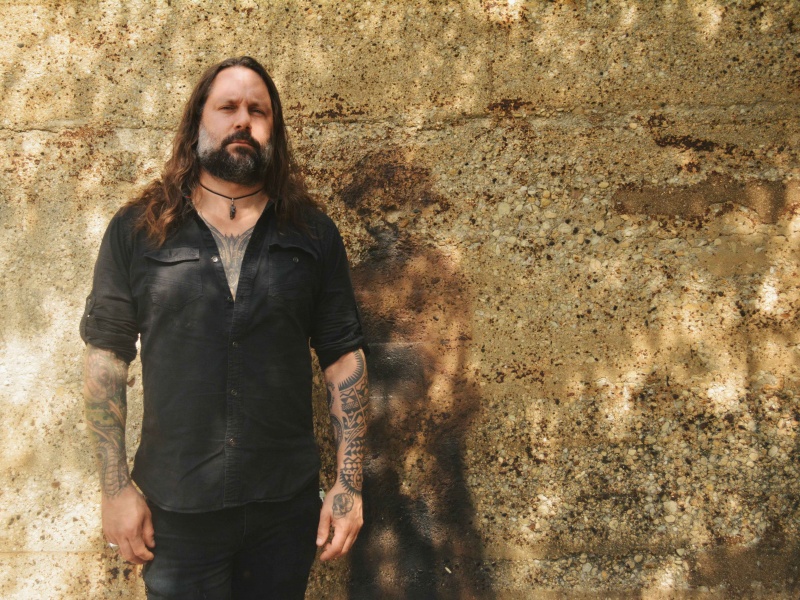 Today we've the pleasure to bring you the premiere of Bruce Lamont's (Yakuza, Corrections House, Brain Tentacles) second full-length Broken Limbs Excite No Pity, which is scheduled to be officially out today, through My Proud Mountain.
When Bruce Lamont released his first solo album, Feral Songs For The Epic Decline, seven years ago, he was best known as the leader of the psychedelic Chicago jazz-metal group Yakuza. In the six years since, his creative journey has taken him farther and farther afield. He's part of electronic noise-dirge squad Corrections House, with Eyehategod's Mike IX Williams, Neurosis's Scott Kelly, and longtime creative partner Sanford Parker; the mind-melting jazz-prog-hardcore trio Brain Tentacles, with Keelhaul bassist Aaron Dallison and grind drummer par excellence Dave Witte, and dozens of other projects, large and small, collaborating with an ever-growing network of like minds.
Tracked in Chicago's Minbal Studios with Sanford Parker behind the board, Broken Limbs Excite No Pity, Bruce Lamont's second solo album continues delivering a near-cinematic experience in music form, focusing more on sound art than standard writing. As stated in the album's press release: "This is an album you dunk your head in like a bucket of ice water, and when you pull it back out, you're not the same person you were before". And we can attest to this.
Broken Limbs Excite No Pity arrives today on My Proud Mountain.