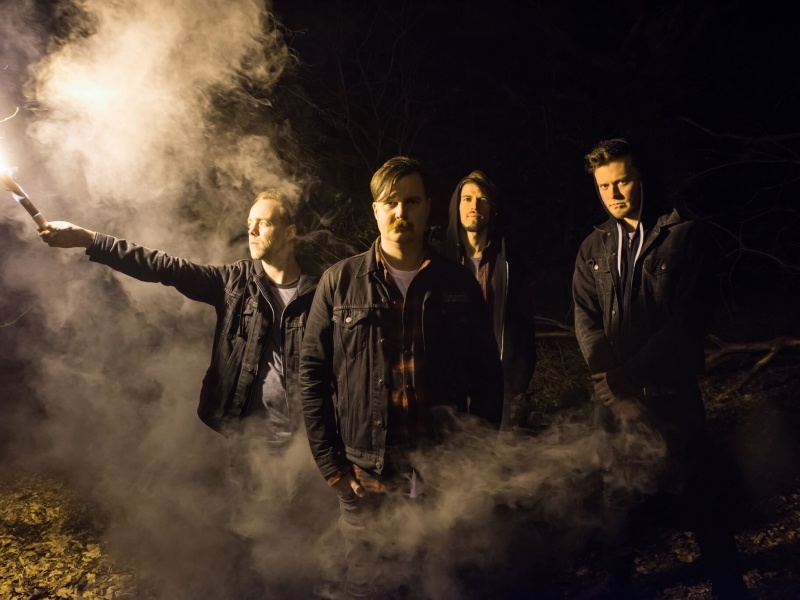 Black Peaks have released the new single + video "Fate I" today. The new video sees the band live and on the road in the UK and Europe (a tour that they are actually still currently on), directed and edited by photographer Sam Lees.
Watch the video below.
Here's a bit about the meaning behind the single "Fate I" from singer Will Gardner – "The songwriting for 'All That Divides' happened over two sessions, and 'Fate' was one of the last songs that came from first batch. We started playing it live towards the end of the Statues tour. The main section of the song came together when our tour van was stopped in the middle of the Yorkshire countryside, and for some reason Joe (Gosney, guitar) decided this was the best possible time to change his guitar strings… He started jamming the final section of the song and we all immediately shouted – 'Wooahh! That's awesome, lets keep that!'
Lyrically the song was inspired by some 'people watching' – and observing examples of humanity's lack of empathy, and self-obsession, especially in terms of how we treat the environment. Digging deeper, the song questions whether we are at a turning point where we can change our mindset and realise that we, as humans, don't 'own' the world. Much like a lot of the album, we we're keen to create a bit of a 'journey', and while the song comes from a place of sadness and anger, the chorus also has a undertone of hope and optimism."
This single is the first part of the final double track "Fate I & II" taken from the bands newly released 2nd album All That Divides, which came out last month through Rise Records/BMG.