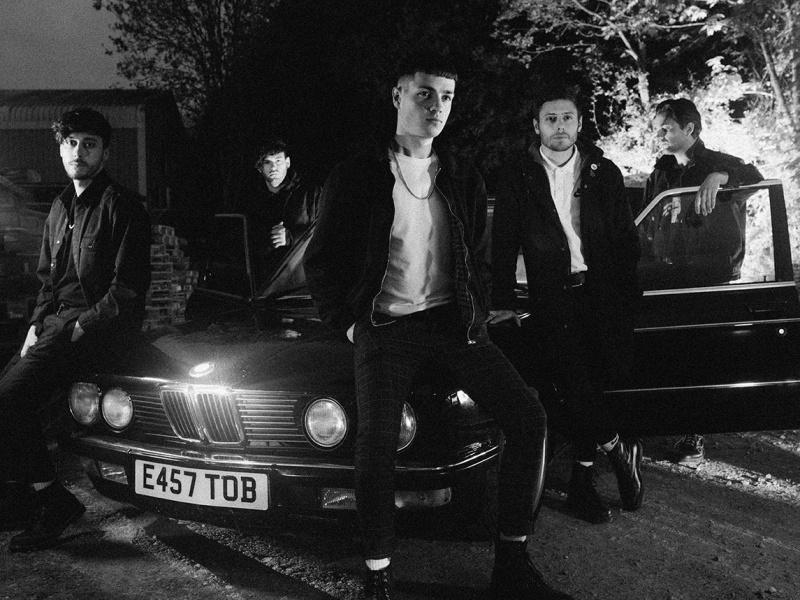 Boston Manor have released their latest video for "Bad Machine," a track off of their highly anticipated second album Welcome To The Neighbourhood. Set in black and white, the accompanying video for "Bad Machine" illustrates the dark and ominous themes that exist throughout Welcome To The Neighbourhood. The unique 360-degree video format provides an interactive element that leaves interpretation up to the listener.
Watch below the video for "Bad Machine".
The clip was directed and edited by the band's very own Henry Cox, with Tom Hancox in the role of DOP, and is a very "film noir" look at the their hometown of Blackpool. "When we composed the song we already had accompanying visuals in mind for it and when recording the album we had films playing in the background that we thought would match up with the sounds we were making," says Henry. "We knew we wanted to capture some of the sleaziness of the track & condense the video down to a sequence of 'moments', almost like a movie trailer. The song has such massive differences in dynamics between the verses & choruses so it was important that we captured that in the video."
Boston Manor's second studio album Welcome To The Neighbourhood arrives on September 7th via Pure Noise Records.
Photo credit: Joshua Halling