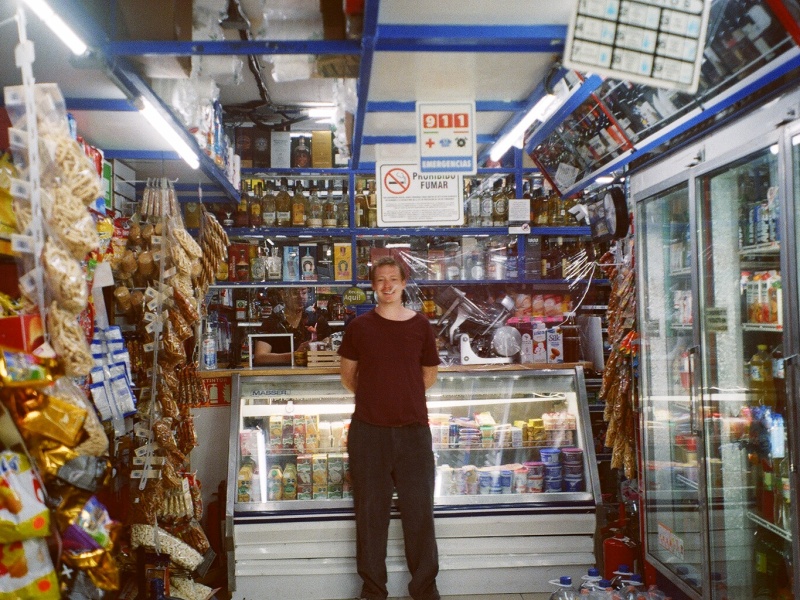 Actor and visual artist Caleb Landry Jones has announced his new album Gadzooks Vol. 2, out on November 4th via Sacred Bones, with lead single/video "Touchdown Yolk."
"Touchdown Yolk" is Jones, who plays nearly every instrument on the track, at his catchiest, while still maintaining his enthralling and distinct charm. The accompanying video collages handheld camcorder footage recorded around New York City, an irresistibly unsettling foray into the ever-expanding Gadzooks universe. The video is a Shalah Shakah Production with: Caleb Landry Jones, Patrick Jones, Katya Zvereva, Natalia Zvereva, Lera Moiseeva, Jean-Stephane Sauvaire, Jacqueline Castel & Mitch Horowitz.
Listen to "Touchdown Yolk" and watch the video for it below:
Recorded with Nic Jodoin in the famed Valentine Recording Studios, Gadzooks Vol. 2 was made alongside Jones'debut album The Mother Stone. The team invited a slew of heavy hitting musicians to the studio to contribute to the magic, and the resulting album sounds a bit like pink elephants in cowboy hats making ASMR — at least for the first 20 seconds before it seamlessly changes entirely.
Gadzooks, Vol. 2 artwork & tracklist:
1. Croc Killers 2
2. Little Lion Blues
3. Touchdown Yolk
4. The Shanty Shine
4. Georgie Borge (The Termite)
6. Jeepers
7. Anyone But You
8. Slink On Fido
9. The Puppet Rush
10. Croc Killers 1
Photo credit: Lera Moiseeva