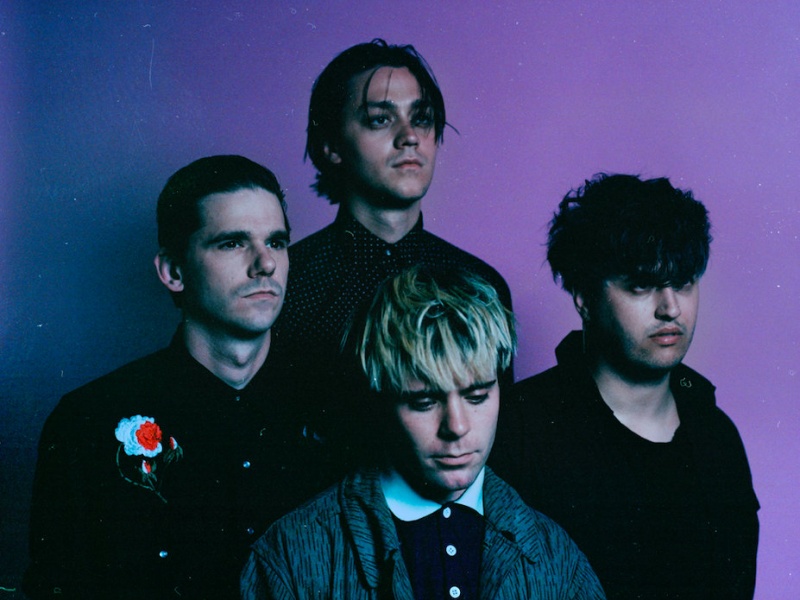 Choir Boy have announced details of their new album, Gathering Swans for release on May 8 via Dais Records.
Watch below the video for lead single "Complainer".
Choir Boy's Adam Klopp explains that the song marked a shift in lyrical tone from previous releases, commenting: "While many of our earlier songs serve as flowery lamentations of loss and grief, 'Complainer' snarkily examines the self-absorption of sadness. The opening line 'Oh my life' was something I privately uttered while stewing over daily anxieties. It became comical to me that I would express my self-pity like that, in earnest, when my struggles seemed so relatively tame. The song continues," It's a phrase so funny when it's spoken so sincere. But it's not that bad, I've never really had it worse. I'm just a complainer." 'Complainer' multi-tasks as a pop song and a reminder to keep my privilege in check."
After extensive touring with acts like Snail Mail, Cold Cave, Ceremony, Black Marble, The Faint and more, Choir Boy set out on a spring tour with Surf Curse in support of Gathering Swans. For a full list of dates see below.
Apr 21: St. Louis, MO – Blueberry Hill Duck Room # (Tickets)
Apr 22: Little Rock, AR – Vinos # (Tickets)
Apr 23: Dallas, TX – Trees # (Tickets)
Apr 24: Austin, TX – Mohawk # (Tickets)
Apr 25: McAllen, TX – Semilla (Tickets)
Apr 26: San Antonio, TX – Paper Tiger # (Tickets)
Apr 28: Memphis, TN – The Hi Tone Cafe # (Tickets)
Apr 30: Richmond, VA – The Camel (Tickets)
May 01: Washington, DC – Black Cat # (Tickets)
May 02: Brooklyn, NY – Warsaw # (Tickets)
May 03: New Haven, CT – State House (Tickets)
05/05: Toronto, ON – Mod Club # (Tickets)
May 06: Cleveland, OH – Grog Shop # (Tickets)
May 07: Ann Arbor, MI – Blind Pig # (Tickets)
May 09: Chicago, IL – Thalia Hall # (Tickets)
May 10: Des Moines, IA – Vaudeville Mews (Tickets)
# w/ Surf Curse