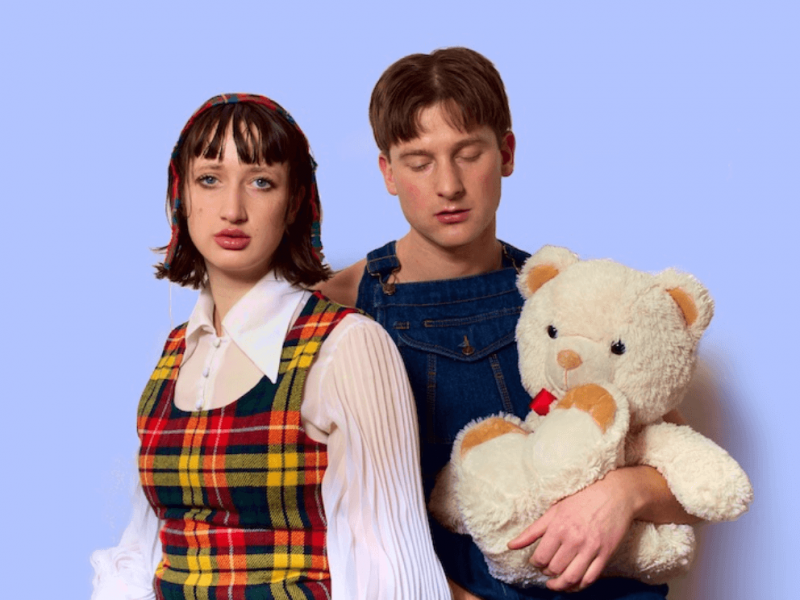 Das Beat, made up of German actress & vocalist Eddie Rabenberger and Agor of Blue Hawaii, have announced the release their debut EP Identität and it will be out on June 4th via Arbutus Records. The pair have also shared their first single "Bubble" along with its music video.
Listen to "Bubble" and watch the video for it below:
Born in Berlin during 2020's legendary lockdown, Das Beat seeks to blast both boredom and boundary. Dabbling in German New Wave, Italo Disco, Indie & Dance, their sound is unified by vocals from Eddie Rabenberger, sung in German and English. Amidst playful lyrics one finds a strong underlying pulse (das "beat"), pinning down the duo's meandering atmospherics, dreamy synths, guitars and percussion. The duo is half-Canadian and half-German. Agor (of Blue Hawaii), moved to Berlin from Montreal in 2018. Eddie is a theatre actress originally hailing from a small town in Bavaria.
Das Beat EP artwork (photo by Andie Riekstina) & tracklist:
1. Bubble (video)
2. Identität
3. Ariadne
4. Jackie
Photo credit: Peter Zeitner