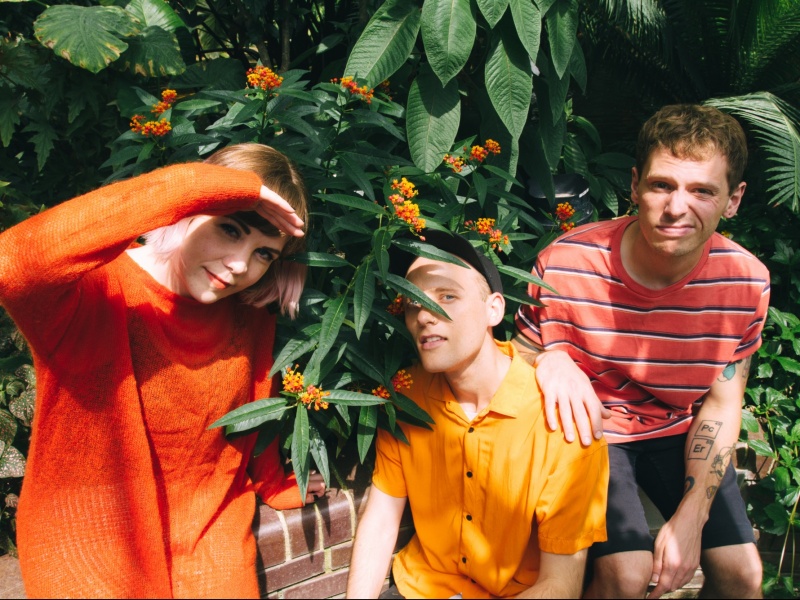 Big Scary Monsters and Topshelf Records have announced the signing of London trio Doe, who will be releasing their second album, Grow into It, on 28th September 2018.
Watch the video below for new single "Heated", directed by Jack Barraclough.
Doe have now signed to renowned indie labels Big Scary Monsters and Topshelf Records to release their second record – Grow into It, produced by Matthew Johnson (Hookworms, Suburban Home Studio).
"Grow into It is an album about the ageing process and growth" explains singer and guitarist Nicola Leel. "Lyrically, I wanted to write an album about getting older that was an antithesis of the overdone trope of male bands singing about rejecting adulthood and wanting to stay young and get wasted with their friends forever. Instead, Grow into It is about finding light and freedom in age and finding autonomy in death.
Vivid body imagery is a recurring lyrical theme, not only to evoke ideas of physical change / deterioration, but as a metaphor for the development and deterioration of personal relationships as you grow and gain perspective.
The subject matter across the songs ranges from deciding you're not going to accommodate others at your own personal expense anymore (Labour like I Do, Team Spirit), to realising your favourite author is a bit shit at writing women (Even Fiction)"
Catch Doe on tour in the UK with Speedy Ortiz this fall, full dates below.
1st September – Big Scary Monster's Big Day Out, London
17th October: London – The Garage*
18th October: Nottingham – Rough Trade Nottingham*
19th October: Leeds – Belgrave Music Hall*
20th October: Birmingham – Hare & Hounds*
22nd October: Glasgow – Stereo*
23rd October: Manchester – Now Wave Venue*
24th October: Brighton – Patterns*
25th October: Bristol – The Louisiana*
28th October The FEST – Loosey's – Gainesville, FL, USA
* with Speedy Ortiz
Photo Credit: Andrew Northrop