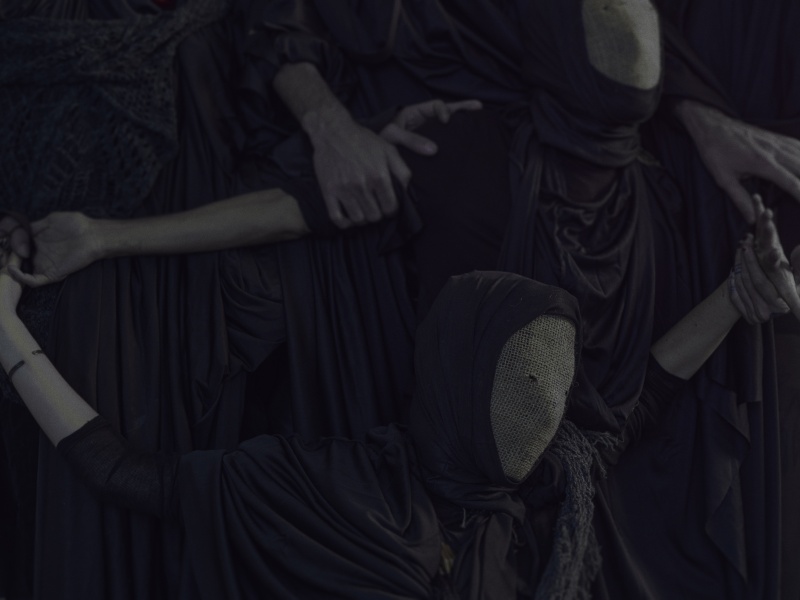 On the heels of their full length collaboration, Emma Ruth Rundle & Thou (appearing courtesy of Sargent House) have announced the release a companion EP, The Helm of Sorrow, which includes additional songs from the sessions from the collaborative project. Today they've shared its single "Hollywood" (The Cranberries cover) along with a short video Elysian Fields by Thou's Mitch Wells.
Listen to "Hollywood" below:
Watch the Elysian Fields video below:
The four songs that make up The Helm of Sorrow were included in the diehard edition of May Our Chambers Be Full and will be available as a standalone EP on January 15th in addition to digital retailers via Sacred Bones as part of the label's Alliance Series.
The Helm of Sorrow artwork & tracklist:
1 – Orphan Limbs
2 – Crone Dance
3 – Recurrence
4 – Hollywood
Photo credit: Craig Mulcahy