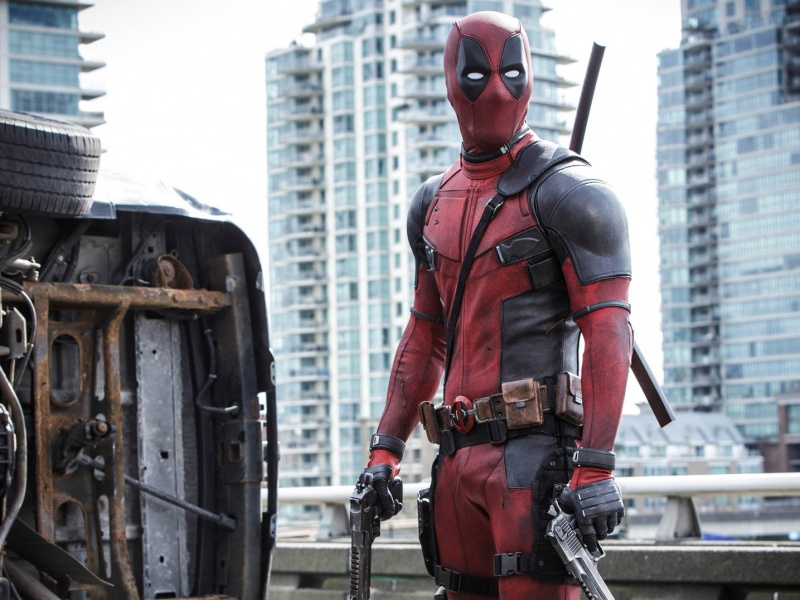 DIRECTOR: Tim Miller STARRING: Ryan Reynolds, Morena Baccarin, Ed Skrein, T.J. Miller, Randal Reeder, Isaac C. Singleton Jr., Brianna Hildebrand, Gina Carano, Leslie Uggams, Karan Soni, Stan Lee, Michael Benyaer USA/CANADA 2016
8
Deadpool is a refreshing breath of fresh air from Marvel. As they keep churning out big, schlocky blockbusters like The Avengers series, Deadpool is a remarkably well made popcorn movie that harkens back to comic book adaptions from the 1990s such as Guyver: Dark Hero and Darkman.
Mainstream Marvel movies today have been very watered down and desensitised to suit a mass audience, which is understandable given their success after the release of Iron Man in 2008, but Deadpool is certainly a fan's movie, it has in-jokes, comic book references and despite what many film critics are telling you, the movie really benefits from its R-rating, the R-rating allows the film to be free with its source material which I believe is an essential for a comic book adaption.
Deadpool feels like it was crafted from people who truly know the source material which feels right. Despite the huge box office success of Deadpool, the film never feels like a cash grab. The film knows it isn't a Christopher Nolan led masterclass of acting, cinematography and direction, but it knows exactly what it is, a comic book fan's comedy and isn't trying to be anything other than that. It knows it's crude, obscene and violent and the film embraces this firmly for a massively entertaining 108 minutes.
Despite the crude humour which will turn off some younger Marvel viewers and mature cinema-goers, Deadpool is still a very accessible comedy even without knowing the lore of the character and even if you do, you'll just enjoy the movie even more for what it is.
The movie currently stands as my favourite Marvel feature due to its pre-entertainment factor and not following the conventional themes that pollute superhero movies today. The only thing Marvel can do now to top Deadpool, is an R-rated Old Man Logan adaption…
Words by Joe Doyle