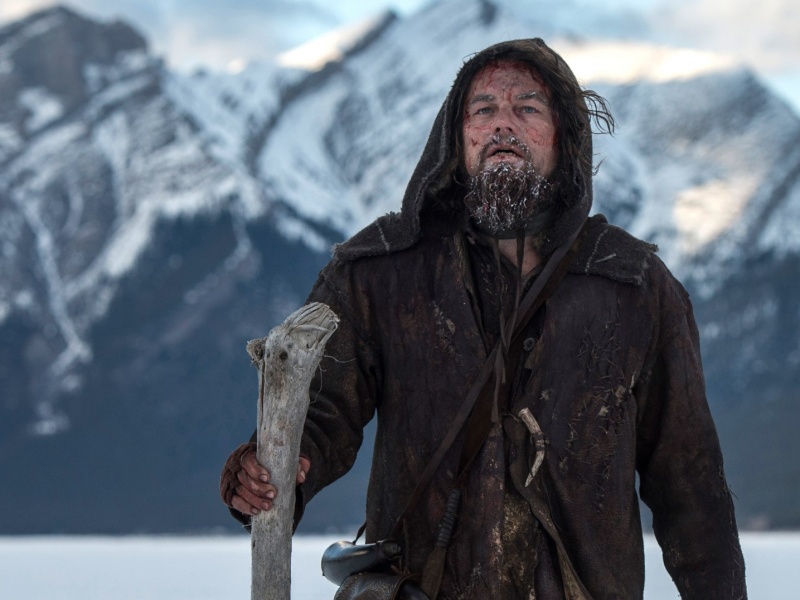 DIRECTOR: Alejandro González Iñárritu STARRING: Leonardo DiCaprio, Tom Hardy, Will Poulter, Domhnall Gleeson, Forrest Goodluck, Paul Anderson, Kristoffer Joner, Joshua Burge, Duane Howard, Melaw Nakehk'o, Fabrice Adde USA 2015
9
What makes cinema such an imposing and mighty experience? Well, that's something we all can find while watching compelling stories, unforgettable characters, and breathtaking sceneries. Every little detail makes that experience even more riveting and more real. Alejandro González Iñárritu has given us those experiences. Last year's Birdman was just superb and now he creates another masterpiece.
Based in part on Michael Punke's The Revenant: A Novel of Revenge, The Revenant is inspired by the experiences of frontiersman and explorer Hugh Glass (Leonardo DiCaprio), which is set in 1823 Montana and South Dakota. In an expedition of the uncharted American wilderness, Glass (Leonardo DiCaprio) is brutally attacked by a bear, leaving him on a terrible condition that he can barely walk or talk. To avoid delaying his hunting team, some members stayed behind with him for his recovery. One of those men was John Fitzgerald (Tom Hardy), but then he just left Glass to die. Moved by his will to survive and the love for his family, Glass goes through a bitter winter in a relentless pursuit for live and redemption.
Filming The Revenant wasn't easy and for that reason its raw and realistic approach hits us harder. Iñárritu shot the film in sequence, using only natural light. The climatic conditions where the film was shot weren't too enjoyable as well. The cinematography was led by Emmanuel Lubezki who did a tremendous work, not to mention the brutal musical score composed by Japanese musician Ryuichi Sakamoto. For last but not the least, DiCaprio's performance is just terrific, portraying this man's desperation, grief and anger with an enormously remarkable depth. Just give him the damn Oscar.
The Revenant is an immersive and striking cinematic experience of the power of the human spirit to survive.
Words by Andreia Alves