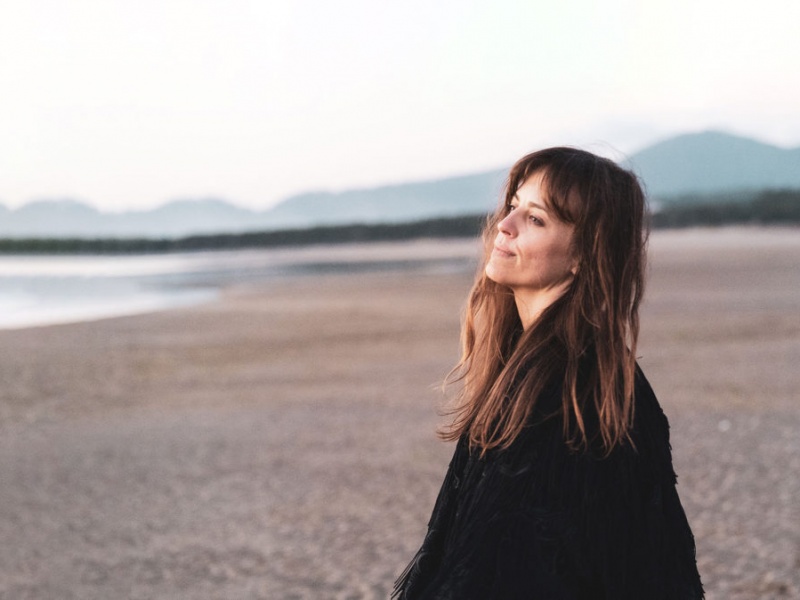 Following the release of last year's album Invitation via Western Vinyl, Oregon-based musician Heather Woods Broderick has shared a new track "Hummingbird Skylight".
Speaking about the song, Heather said "'Hummingbird Skylight' was written by my partner and his band Tallest Poppy. From my first listen I was drawn to the beautiful melody and repetitive nature of the original version. I reworked the song and gave it to my partner as his birthday gift.
Over the course of working on the song, the lyrics took on a special quality and sense of timelessness and independence. They revealed themselves to be universally relatable and adaptable. The 'she' in the song became Mother Nature and her struggles during the Australian fires. The words also spoke to relationships in my own life that, over time, have become something I didn't expect.
I produced and recorded the song myself with an extremely minimal setup. The stripped down, more exposed production style is something I've been wanting to work more in for quite some time, so I felt like reworking the song in this style was a good opportunity to experiment and lean further in that direction."
Listen to "Hummingbird Skylight" below:
Heather is set to play UK shows in Bristol, Durham, Glasgow, Hull, Manchester & London later this month. See all tour dates below:
19/02: Dresden @ Scheune Germany
20/02: Hannover @ Feinkoste Germany
21/02: Utrecht @ Tivoli The Netherlands
22/02: Nijmegen @ Lutheran Church The Netherlands
23/02: Ghent @ Dauw HQ
27/02: Bristol @ Crofters Rights UK
28/02: Durham @ Old Cinema Laundrette UK
29/02: Glasgow @ The Hug and The Pint UK
01/03: Hull @ Adelphi UK
02/03: Manchester @ The Castle Hotel UK
03/03: London @ Werkhaus
04/03: Paris @ Les Nautes
05/03: Luxembourg City @ Les Rotondes Luxembourg
07/03: Viven @ Chateau de Viven France
09/03 Barberez @ Brin De Zinc France
10/03 Thun @ Mokka Club Switzerland
11/03: Besancon @ Les Passegers du Zinc France
12 03 Offenbach @ Hafen 2 Germany
13 03 Berlin @ Badehaus Germany