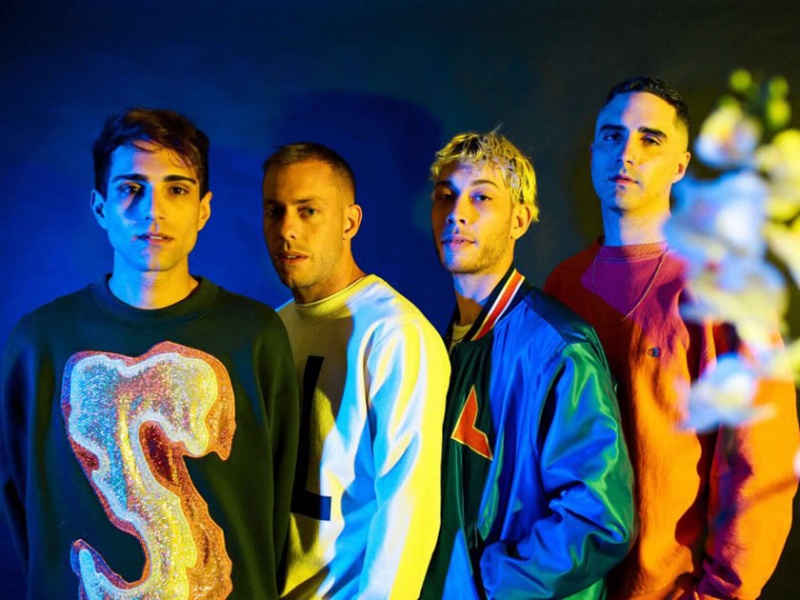 Hellions have revealed the video for their current single "Smile", taken from their long-awaited fourth album Rue, out on October 19th via UNFD.
To explain the concept of "Smile" further, Anthony Caruso (drummer/co-writer) and Matt Gravolin (guitar/vocals/cowriter) say: "The world as we know it wants to be entertained interminably, and now our entertainment often comes at the expense of our compassion. We've all found ourselves speaking in blue, snide language about trivial matters that aren't of any real consequence to us, asserting invalid opinions for the sake of having our voices heard. Cheap stimulation is addictive and judgemental thinking can take over involuntarily when so much of our mental space is surrendered to it. We seem to be stuck here despite knowing that this thinking and behaviour isn't conducive to any lasting happiness".
"Our Director, Aimee-Lee X. Curran, her crew and our cast really helped bring those words and the meaning behind the song to life. It was a pleasure to create and we are ecstatic with the result. The little details in our hero, Danica Burch, and our ballroom casts performances were paramount in bringing this all together. Thank you to everyone involved for such a pleasant and professional experience. We hope Hellions fans enjoy the video for 'Smile' as much as we all enjoyed making it!"
Rue arrives on October 19th via UNFD.