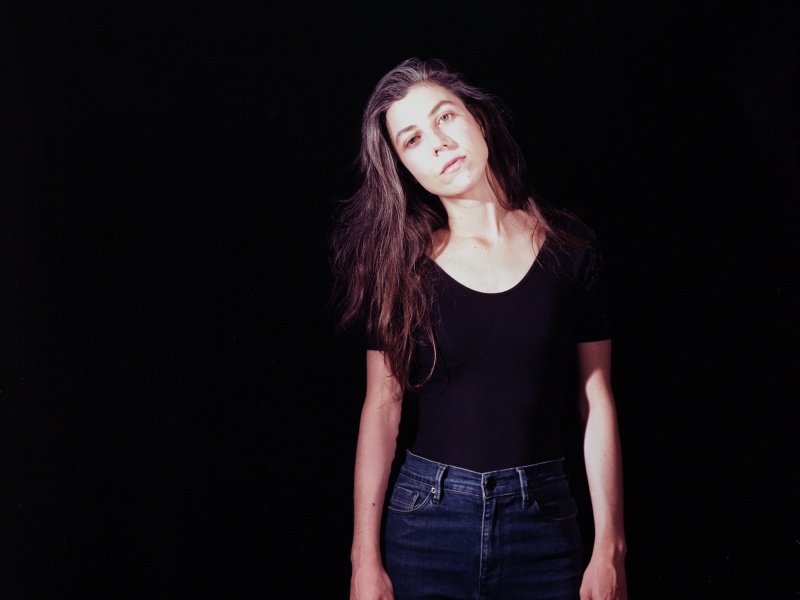 Aviary is an epic journey through what Julia Holter describes as "the cacophony of the mind in a melting world." Out on October 26th via Domino, it's the follow-up to her critically acclaimed 2015 record, Have You in My Wilderness, it takes as its starting point a line from a 2009 short story by writer Etel Adnan: "I found myself in an aviary full of shrieking birds."
"Amidst all the internal and external babble we experience daily, it's hard to find one's foundation," says Holter. "I think this album is reflecting that feeling of cacophony and how one responds to it as a person – how one behaves, how one looks for love, for solace. Maybe it's a matter of listening to and gathering the seeming madness, of forming something out of it and envisioning a future."
The first song to be shared from Aviary, "I Shall Love 2" echoes that hope: "I am in love… There is nothing else".
"In a lot of the songs, when I mention love, it's about a seeking for compassion and humility in a world where it feels like empathy is always being tested," Holter says.
Aviary, executive produced by Cole MGN and produced by Holter and Kenny Gilmore, combines Holter's slyly theatrical vocals and Blade Runner-inspired synth work with an enveloping palette of strings and percussion that reveals itself, and the boundless scope of her vision, over the course of fifteen songs. Holter was joined by Corey Fogel (percussion), Devin Hoff (bass), Dina Maccabee (violin, viola, vocals), Sarah Belle Reid (trumpet), Andrew Tholl (violin), and Tashi Wada (synth, bagpipes).
Upcoming live dates
2018
Oct 14 – Desert Daze Festival, Lake Perris, CA
Nov 24 – Explore The North Festival, Leeuwarden
Nov 26 – Paradiso Noord, Amsterdam
Nov 27 – Schauspiel, Bochum, Germany
Nov 28 – De Roma, Antwerp
Nov 30 – Funkhaus, Berlin
Dec 1 – Elbphilharmonie, Hamburg
Dec 2- Brotfabrik, Frankfurt
Dec 3 – Kammerspiele, Munich
Dec 5 – Petit Bain, Paris
Dec 6 – Gorilla, Manchester
Dec 7 – Fiddlers, Bristol
Dec 8 – Button Factory, Dublin
Dec 10 – Summerhall, Edinburgh
Dec 11 – Howard Assembly Rooms, Leeds
Dec 12 – Hackney Arts Centre, London
2019
Feb 19 – U Street Music Hall, Washington DC
Feb 20 – Underground Arts, Philadelphia
Feb 22 – Warsaw, New York
Feb 23 – Brighton Music Hall, Boston
Feb 24 – La Sala Rossa, Montreal
Feb 26 – The Great Hall, Toronto
Feb 27 – El Club, Detroit
Feb 28 – Thalia Hall, Chicago
Mar 1 – Turf Club, St. Paul
Mar 4 – Imperial, Vancouver
Mar 5 – Doug Fir, Portland
Mar 6 – Neumos, Seattle
Mar 8 – Great American Music Hall, San Francisco
Mar 9 – Lodge Room, Los Angeles

Aviary Tracklist:
1. Turn The Light On
2. Whether
3. Chaitius
4. Voce Simul
5. Everyday Is An Emergency
6. Another Dream
7. I Shall Love 2
8. Underneath The Moon
9. Colligere
10. In Gardens' Muteness
11. I Would Rather See
12. Les Jeux To You
13. Words I Heard
14. I Shall Love 1
15. Why Sad Song
Photo credit: Dicky Bahto