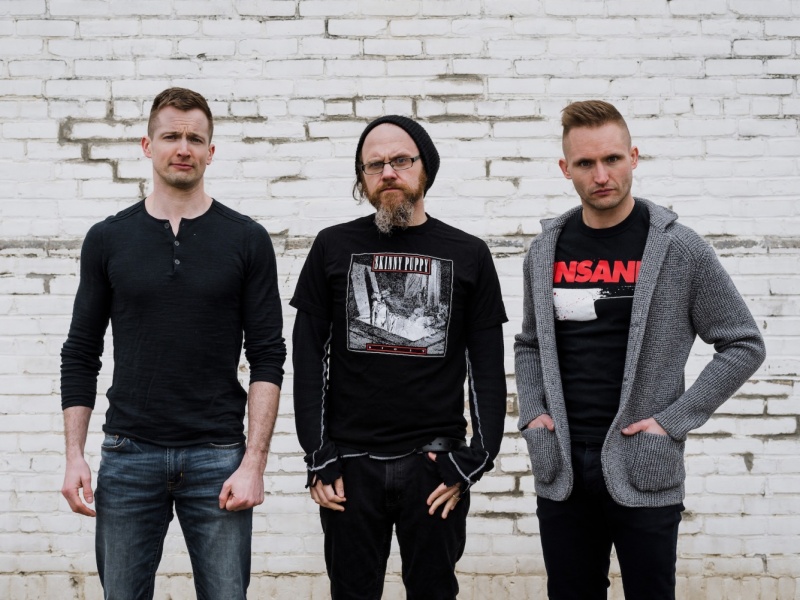 KEN mode share a new video for "Learning To Be Too Cold" from their new album Loved out now via Season Of Mist.
About the song Jesse comments "Learning To Be Too Cold" was the last song written in the session for this record. We salvaged a few riffs from a track that we demoed in May of 2017 with the working title of 'the moody idiot', and added three new parts that we wrote just after Skot found out that his father died. The riffs are like scraping bones and metal together, and the lyrics are some of the most demeaning and harsh of the entire album. Skot claims the song does not make him feel good by association, and is consequently his favourite song on the record."
Watch the video below.
Catch KEN Mode with Birds In Row & Coilguns on tour, full dates below.
Nov 15 – Joué, FR @ Temps Machine
Nov 16 – Orléans, FR @ Astrolabe
Nov 17 – Bordeaux, FR @ Void
Nov 18 – Toulouse, FR @ Rex
Nov 19 – Montpellier, FR @ Blacksheep
Nov 20 – Clermont, FR @ Raymond
Nov 21 – Lausanne, CH @ Romandie
Nov 22 – Besancon, FR @ L'Antonnoir
Nov 23 – Kalsruhe, DE @ Die Stadtmitte
Nov 24 – Gigors, FR @ CBGC's
Nov 25 – Milano, IT @ Magnolia
Nov 27 – Nantes, FR @ Le Ferrailleur
Nov 28 – Le Havre, FR @ Fort de Tourneville
Nov 29 – Paris, FR @ Le Petit Bain
Dec 1 – London, UK @ MacBeth
Dec 2 – Brussels, BE @ Magasin4
Photo credit: Brenna Faris