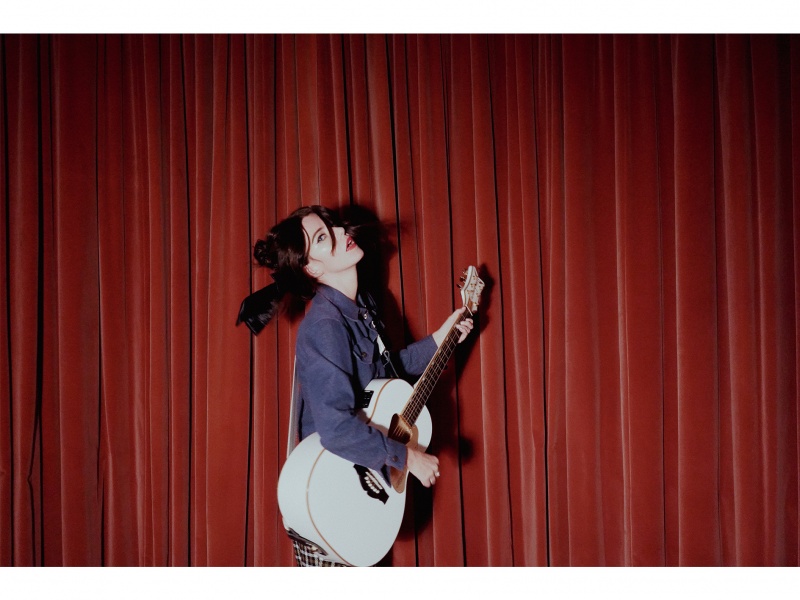 Laura-Mary Carter, best known as one half of rockers Blood Red Shoes, will make her solo debut this December with the release of mini-album, Town Called Nothing. It will be out on December 3rd.
Along with the news, Laura-Mary has shared the title-track "Town Called Nothing" – a country-indebted lament about the inescapable pull of a relationship doomed to fail. It was the first song penned for the record, written in just under an hour, on a late evening in Los Angeles.
She says: "After writing this song I discovered that there was a real abandoned town in Arizona, named 'Nothing', with a population of two people. I immediately decided that I had to go there. I packed up my bags, hired a car and drove to Arizona. I fell in love with it upon arrival and have since returned many times. The song was produced by Ed Harcourt, at RAK studios, UK. We recorded Town Called Nothing in one day, tracked live. Musicians featured on this song are: Jorma Vik (The Bronx, Eagles Of Death Metal) on drums, Ed Harcourt on bass / piano and myself doing everything else. I actually later tracked the vocals in a pitch black room in solitude."
Listen to "Town Called Nothing" and watch the video for it below:
A much quieter and more contemplative sound than her usual guitar-shredding anthems, Town Called Nothing was written in between tours at various sublets and studios in the UK and Los Angeles. "I found a beat up acoustic guitar and without thinking about it songs just started to come to me," she shares. "The idea of writing on an acoustic guitar was new to me, I'd always written songs for my band which has a very heavy disposition. I realised that writing in this intimate way exposed my voice and changed the way I was writing and singing lyrics."
The record was produced by Ed Harcourt at RAK studios, UK, who also played bass and piano, plus Jorma Vik (The Bronx, Eagles Of Death Metal) on drums.
Town Called Nothing artwork & tracklist:
1. Blue's Not My Colour
2. Signs
3. Town Called Nothing
4. Better On My Own
5. The City We Live
6. Ceremony