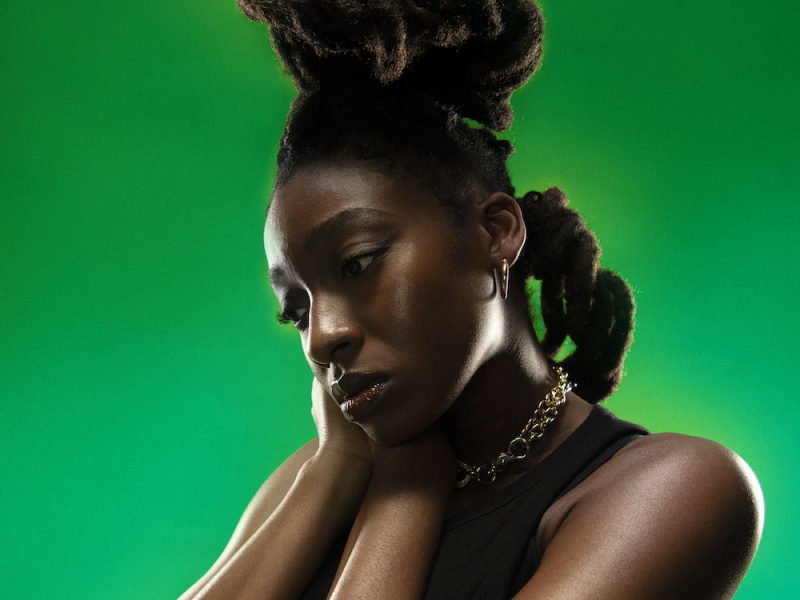 Little Simz has announced the release of her new album, Sometimes I Might Be Introvert, out on September 3rd via Age 101, and is the first full length from Simz since her critically-acclaimed, Mercury Prize nominated 2019 record GREY Area.
The album opens with the lead single "Introvert," a visceral essay about lives lived in the cross-hairs of society, fueled by fear, exhaustion, frustration, but also a kind of white hot political awakening. It's a full-bore, high-stakes, facing up to death riposte, as urgent as it is compelling, complete with a stunning video by Salomon Lightelm of PRETTYBIRD which is by turns majestic and terrifying, with a chopped up, collaged structure perfectly mirroring the landscape it maps; a place of beauty and danger, of violence and dogged resistance. The centre, Simz is keen to remind us, will not hold ("man it's like they can't sleep until our spirit is crushed") – and here she is driven to document every unsparing detail.
Listen to "Introvert" and watch the video for it below:
The ensuing tracks, produced by Simz and her regular collaborator Inflo, run into each other seamlessly and enlist the rapidly emergent likes of Cleo Sol, Obongjayar and even "The Crown" actress Emma Corrin, to create a kind of rangy, nimble storytelling. Sometimes I Might Be Introvert also follows Simz' starring role in Netflix's cult British drug-dealer drama Top Boy. Executive-produced by Drake, Simz plays one of the show's lead actors as single mother Shelley. She is set to reprise the role in the forthcoming season, which is currently being filmed.
Sometimes I Might Be Introvert artwork & tracklist:
1. Introvert
2. Woman ft. Cleo Sol
3. Two Worlds Apart
4. I Love You, I Hate You
5. Little Q Pt 1 (Interlude)
6. Little Q Pt 2
7. Gems (Interlude)
8. Speed
9. Standing Ovation
10. I See You
11. The Rapper That Came to Tea (Interlude)
12. Rollin Stone
13. Protect My Energy
14. Never Make Promises (Interlude)
15. Point and Kill ft. Obongjayar
16. Fear No Man
17. The Garden (Interlude)
18. How Did You Get Here
19. Miss Understood
Photo credit: Nwaka Okparaeke