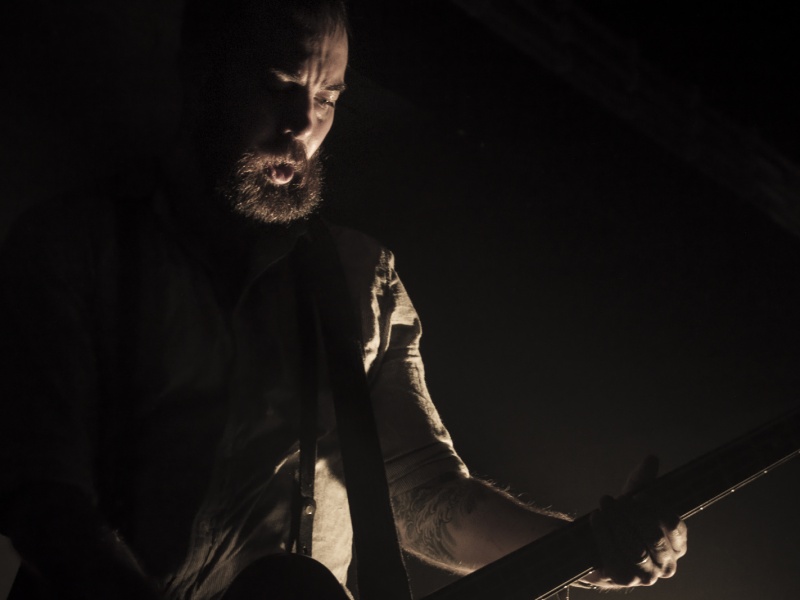 RUSSIAN CIRCLES // RCA Club, Lisbon
Words and Pictures: Ricardo Almeida
"I'd said to myself this was going be the last time I'd see Russian Circles live, but I guess I'll keep coming to their every show in Portugal so I can say I've been to all of them. They're huge performers, it's totally worth it" – a friend of mine said after the show. How many times have they played in Portugal? Six? I don't know, but even after playing here so many times they still manage to sell out venues. That's because the crowd already knows what a beast these guys are up on stage.
Russian Circles are not your regular soft post-rock act, and you won't be hugging your girlfriend during their concert. They are loud and heavy, and they're not here to make you think of rainbows and butterflies. Their set is a massive avalanche, a driverless locomotive. When seeing them play live one should expect lots and lots of smoke and, pretty much, only backlights (which makes photographing the show a pain in the ass, but that's fine). It all adds up to the atmosphere, and one actually loses track of space and time during the performance.
If you listened to the amazing record Memorial, you might have an idea of how much these guys care about texture and density, right? Wait until you see the live show. Russian Circles live success is not only due their utter creativity, but also to their talent as instrumentalists. I mean, don't expect tacky guitar shreds or drum solos. On the other hand, these guys, especially Brian Cook, the bass player, drift through unexplored
territory and come up with fresh approaches to their instruments. Take a look at Brian's spaceship of a pedal board plus gigantic synthesizer and you'll get what I mean.
The set list revisited pretty much their entire career with 'classics' such as "Harper Louis" and the neck-breaker "Youngblood" lining along with "Deficit" and "1777" from the last album.
Once the show was finished and Toto's "Africa" was playing, not one single person looked disappointed.