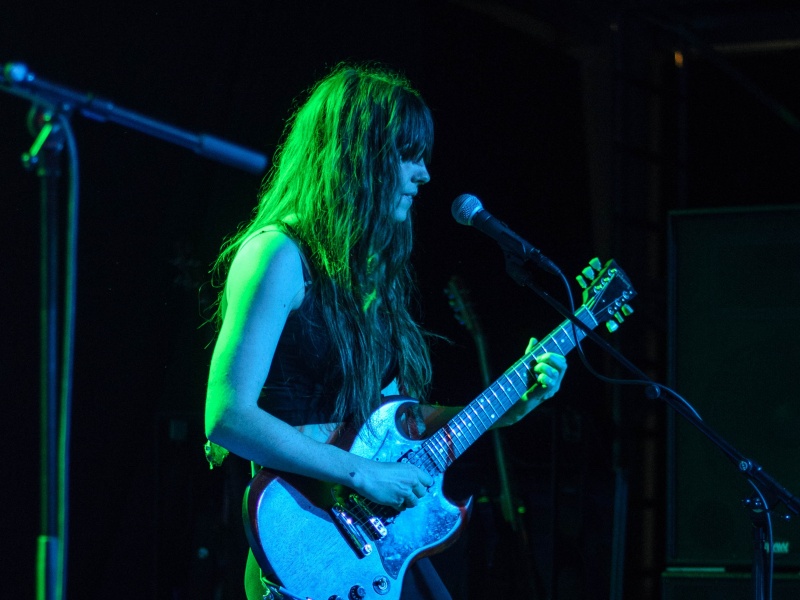 WOVENHAND + MARRIAGES // Dom omladine, Belgrade
Words by Miljan Milekić // Pictures by Tamara Samardžić
There aren't so many artists or bands that can attract crowd from a lot of different music backgrounds, but Wovenhand is most definitely one of them. David Eugene Edwards has so many different influences in every sound he creates, so all of this made sense. Punks, metalheads, indie kids, they were all present with their eyes wide open, and ears ready for everything. With Edwards on stage, 'everything' is exactly what you can expect.
Wovenhand opened their set with "In the Temple", and the preacher himself got on the stage. Wovenhand are not just a band, and Edwards is not just another frontman. Wovenhand are cult. Religion on their own, and we were all believers. Every song, every word, every note was just like another psalm, in a new Bible that the band and crowd wrote together that night. It didn't matter if it was "Hiss", "Closer", "Maize", "Masonic Youth", "The Refractory" or "Obdurate Obscura", the crowd looked hypnotized while the band was there just to make sure they didn't wake up. Until the big awakening with "Long Horn" and "Field of Hedon". The encore gave "Salome", and "Good Shepherd" followed by "Whistling Girl" played by Edwards on banjo alone. Grand closing came in with "Glistening Black", and the show was definitely over.
But, there was one more thing that made this show so special. The opening act, Marriages. In their little-over-thirty-minutes set, the trio gave everything they had. They gave their best and worst, and the most important, their heart on the sleeve. They started slowly, recalling the Kitsune era with the first few songs, but the real deal came a little bit later with the first sounds of "Southern Eye". From that point on, Emma Ruth Rundle took over the stage, the room, the world. She screamed bloody murder, letting all of her frustrations away with "Skin" and especially "Salome". Lyrics "I will break your body, I will tear you down" filled the room with senses of anger and emptiness, while Emma screamed her lungs out, almost on the verge of tears. Pure emotion. Passion. The truth.