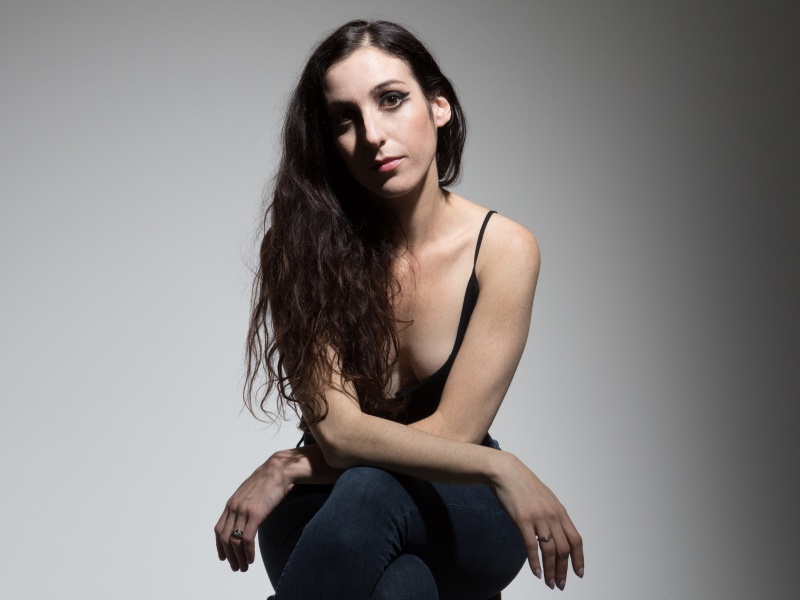 Marissa Nadler will release her eighth album, For My Crimes, on 28th September via Bella Union in the UK/Europe and Sacred Bones in the US. Today she shared her brand new video for the album's title track, "For My Crimes" (watch below).
"Pleased to share with you all an acoustic video for the title track to my upcoming album, 'For My Crimes,'" says Nadler. "This acoustic performance video was shot and edited in Los Angeles by a wonderful 19-year-old USC film student named Tyler Smith. An old friend from RISD helped me find Tyler and we are so glad that we did. We worked together to create a dreaminess to the video, where elements of flashbacks intermingle with the stark present-day reality."
Watch the video below.
Nadler co-produced For My Crimes with Lawrence Rothman and Justin Raisen at Rothman's Laurel Canyon studio, House of Lux. Between Rothman's fluidity with both gender and genre (as heard on his 2017 album The Book of Law), and Raisen's track record of successful collaborations with strong women (Angel Olsen, Kim Gordon, Charli XCX), Nadler felt empowered to explore without judgement in the studio. With the exception of saxophonist Dana Colley (Morphine), every player on the album is a woman of notable pedigree and distinct style, many of whom have played with Nadler over the years. Cameos include vocals from Angel Olsen, Sharon Van Etten and Kristin Kontrol, Patty Schemel (Hole, Juliette and the Licks) on drums, Mary Lattimore on harp, and the great experimental multi-instrumentalist Janel Leppin on strings.
In October, Marissa Nadler kicks of her tour in support of For My Crimes playing headline shows across North America and Europe including dates alongside The Decemberists and Mercury Rev, reaching Europe for the below October headline dates:
Tuesday 23th October – BRUSSELS – Botanique
Wednesday 24th October – AMSTERDAM – Bitterzoet
Thursday 25th October – PARIS – Point FMR
Friday 26th October – BERLIN – Musik & Frieden
Saturday 27th October – COPENHAGEN – Loppen
Monday 29th October – MANCHESTER – Gullivers
Tuesday 30th October – LONDON – St Mattias Church
For My Crimes will be released 28th September via Bella Union and Sacred Bones.
Photo credit: Ebru Yildiz