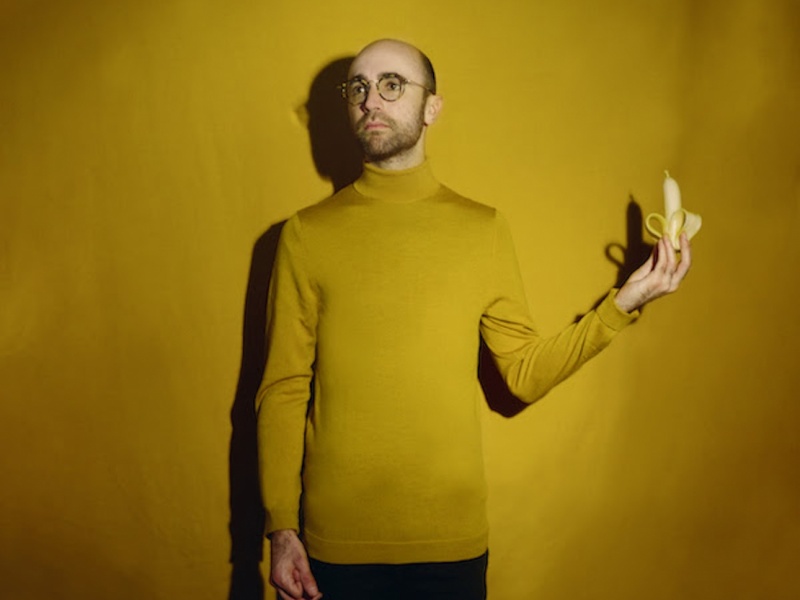 Max Bloom (previously of Yuck) has announced details of a new solo record entitled Pedestrian, set for release on June 18 through Bloom's own new label, Ultimate Blends. Along with the announcement, he has shared the album's title track and accompanying video.
"I was contemplating a lot of things when I was trying to come up with the lyrical themes" Bloom says, discussing the album and specifically its title track, which is online now. "I listened to this instrumental a lot when I was out running, and I remember seeing the word 'Pedestrian' on a road sign. It made me contemplate what a pedestrian is, and what the word represents. As pedestrians, we're all trapped in our own individual worlds but when something cataclysmic happens, we're all brought together. I think about death a lot, and I think about what humans are and whether we are the only intelligent life in the universe. So I guess this song explores both of those feelings at the same time."
Watch and listen to "Pedestrian" below:
Over the past year, Max Bloom discovered the benefits of running. At the start of making Pedestrian, he found this new habit was keeping him focused and balanced, but unexpectedly, it also began fuelling a burst of songwriting inspiration. And over the months, a regular cast of companions (namely Spoon, Beck, and Yellow Magic Orchestra) accompanied Bloom on these increasingly lengthy runs. These references, alongside core influences like Wilco, George Harrison, and Grandaddy, helped bring a fresh pallet of sonic colours and textures to Pedestrian.
As the album took shape, Bloom felt a desire to follow a more direct and melodic route than in his previous work. He also found liberation in the recording process, playing all the instruments on Pedestrian himself, aside from the virtuosic drums, which were handled by Adam Gammage (Charli XCX, Baxter Dury). The album was recorded in Hackney in Bloom's newly completed home studio, and having access to his equipment whenever inspiration would strike was crucial to the free-flowing creative process.
Pedestrian artwork & tracklist:
1. Pedestrian
2. Palindromes
3. All The Same
4. America
5. The Weatherman
6. Imposter Syndrome
7. Under Green Skies
8. How Can I Love You
9. Twenty-Two
10. Cat On Your Lap
Photo credit: Bex Day