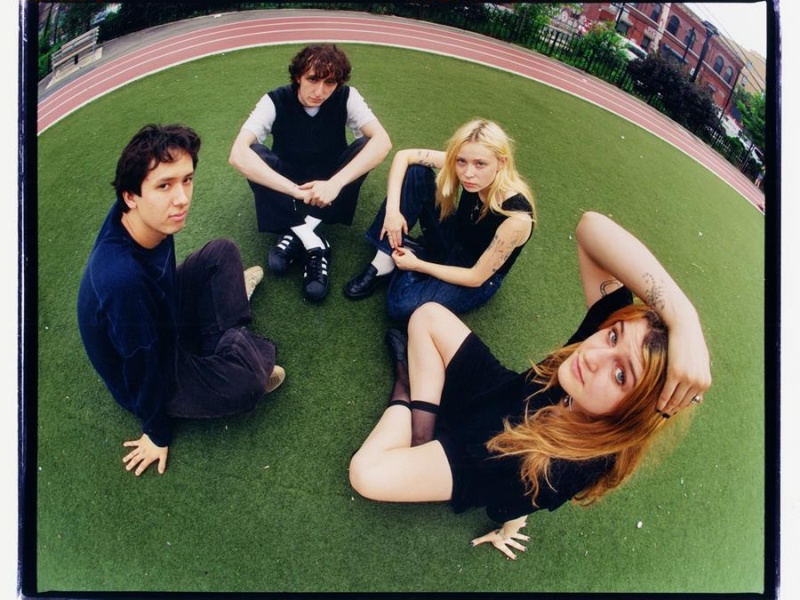 The rising NYC-based band Momma have announced today the news that they've signed to Lucky Number (Dream Wife, HMLTD, Sunflower Bean, Jay Som), and have released a new single "Medicine" to celebrate. "Medicine" presents some of Momma's best work yet and arrives alongside a Hailey Heaton-directed video shot on VHS-C.
Produced and mixed by bassist Aron Kobayashi Ritch, it also marks Momma's first song demoed and written in New York as a 4-piece of singers/guitarists Etta Friedman and Allegra Weingarten, bassist Kobayashi Ritch, and drummer Zach CapittiFenton. The band explained: "The two guitar riffs were written by Etta and Allegra about a year before we actually brought it to the full band. When we wrote the first verse, we realised it was one of the first times we couldn't write about heartbreak – we were both in very loving relationships. We wanted to write about that feeling of just being addicted to someone, and how someone else's company can really feel like a drug."
Listen to "Medicine" below:
The band will support their new labelmates Sunflower Bean on a series of US dates early next year with further plans for their first ever UK dates to be announced in due course.
Photo credit: Cooper Winterson