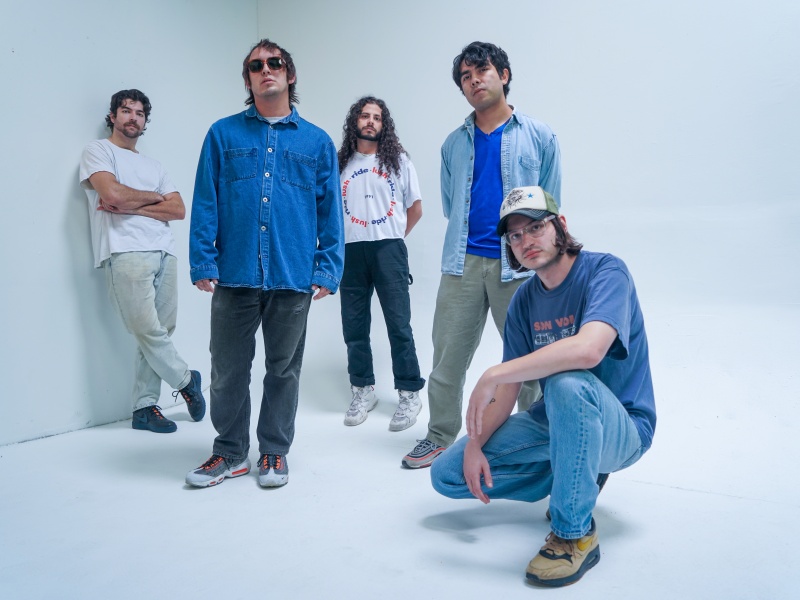 Narrow Head have announced the release of their new album, Moments of Clarity, out on February 12th via Run For Cover Records.
Along with the album announcement, the band have shared the Moments Of Clarity title track. The song lyrically evokes images of numbed psyches and deep loathing, yet all the while holds out a sense of forgiveness in not knowing how to get better, a sense of forgiveness in the fact that, "it's ok to say you want more."
Listen to "Moments of Clarity" and watch its nostalgic video below:
The record's title came to vocalist/guitarist Jacob Duarte in an ambient, almost haunting fashion. The months surrounding the release of Narrow Head's prior record, 12th House Rock, were marked by a series of personal losses and spiritual trials. Throughout the writing process of this most recent record, the turn of phrase "moments of clarity" appeared to materialize wherever Duarte looked in an almost serendipitous fashion. The notion of moments clarity seemed to coalesce as if it were a totem to the desire to keep on living, a counterweight to the self-inflected damage and depravity that defined much of 12th House Rock's lyrics. "The phrase created a space for me to reflect upon my own life," Duarte admits, "since our last record I've had plenty of moments of realization like that… when you experience friends dying, you're forced to see life a little differently."
Duarte credits the presence of Sonny DiPerri (NIN, Protomartyr, My Bloody Valentine), who recorded, mixed, and produced the record, with elevating Narrow Head's sound. Prior to recording, the band spent a week with DiPerri at a house in Sherman, TX, reworking and refining the record with a sense of surgical intent, sculpting each melody and hook until it had reached its logical conclusion. The band then relocated with DiPerri to Jeff Friedl's (Devo, A Perfect Circle) home-studio in Los Angeles, where they completed the tracking of the record under the reprieve of an uncharacteristically mild Californian late-summer.
Moments of Clarity artwork & tracklist:
1. The Real
2. Moments of Clarity
3. Sunday
4. Trepanation
5. Breakup Song
6. Fine Day
7. Caroline
8. The World
9. Gearhead
10. Flesh & Solitude
11. The Comedown
12. Soft To Touch
Narrow Head have also announced that they'll be back on the road in February 2023 with White Reaper. See below for a full list of dates.
Narrow Head Live Dates:
Feb 07: Lexington, KY – The Burl ~
Feb 09: Indianapolis, IN – The Hi-Fi ~
Feb 10: Columbus, OH – Newport Music Hall ~
Feb 11: St. Louis, MO – Delmar Hall ~
Feb 13: Houston, TX – Warehouse Live Studio ~
Feb 14: Austin, TX – Scoot Inn ~
Feb 15: Dallas, TX – Granada Theater ~
Feb 17: Albuquerque, NM – Launchpad ~
Feb 18: Phoenix, AZ – Crescent Ballroom ~
Feb 19: San Diego, CA – Music Box ~
Feb 21: Los Angeles, CA – The Fonda Theatre ~
Feb 22: San Francisco, CA – August Hall ~
Feb 24: Portland, OR – Hawthorne Theatre ~
Feb 25: Seattle, WA – The Crocodile ~
Feb 26: Vancouver, BC – Rickshaw Theatre ~
~ w/ White Reaper, Taipei Houston
Photo credit: Nate Kahn