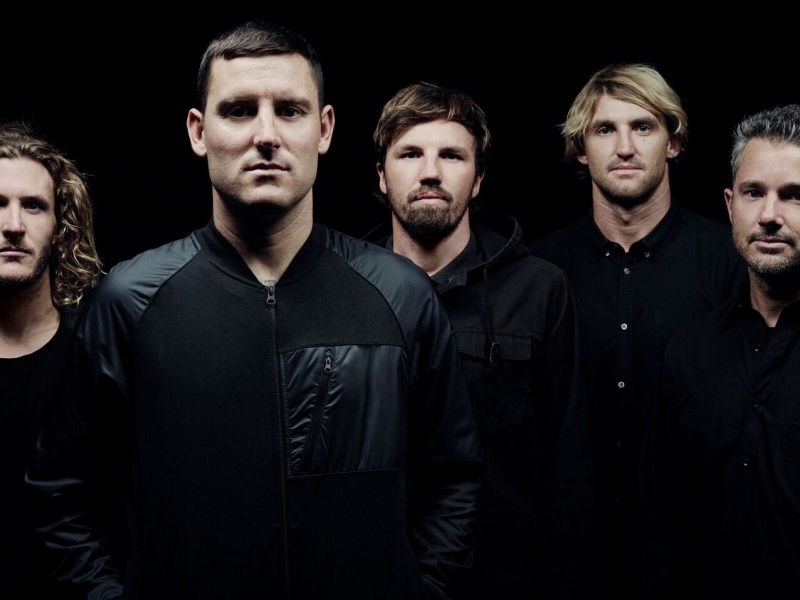 Parkway Drive have announced the upcoming release of Reverence, the sixth studio album from Australian metal band and it's scheduled to be released on May 4 via Epitaph.
Today marks the premiere of "The Void," the first single revealed from the band's upcoming Reverence, the video was directed by Allan Hardy.
Watch below "The Void".
Produced by longtime Parkway Drive sound engineer George Hadjichristou, Reverence arrives as the follow-up to 2015's IRE. "Reverence represents the most honest and personal record we have ever created," says Parkway Drive frontman Winston McCall. "It has been born though pain, sacrifice, and conviction, with the ultimate goal of expanding not only what Parkway Drive stand for musically, but who we are as people. Thank you for listening."
Tracklist for Reverence:
1. Wishing Wells
2. Prey
3. Absolute Power
4. Cemetery Bloom
5. The Void
6. I Hope You Rot
7. Shadow Boxing
8. In Blood
9. Chronos
10. The Colour Of Leaving
Globally praised for their powerful live show, Parkway Drive will kick off a spring headlining run of the U.S. next month, full dates below.
4/26 Nashville, TN – Marathon Music Works
4/27 Jacksonville, FL – Welcome To Rockville
4/28 Atlanta, GA – Masquerade (Heaven)
4/29 Memphis, TN – New Daisy
5/1 Columbus, OH – Newport Music Hall
5/2 Stroudsburg, PA – Sherman Theater
5/3 Norfolk, VA – NorVa
5/4 Charlotte, NC – Carolina Rebellion
5/5 Silver Springs, MD – The Fillmore
5/6 Sayreville, NJ – Starland Ballroom
5/8 Pittsburgh, PA – Stage AE
5/9 Grand Rapids, MI – Intersection
5/10 Louisville, KY – Mercury Ballroom
5/11 Peoria, IL – Monarch Music Hall
5/12 Somerset, WI – Northern Invasion