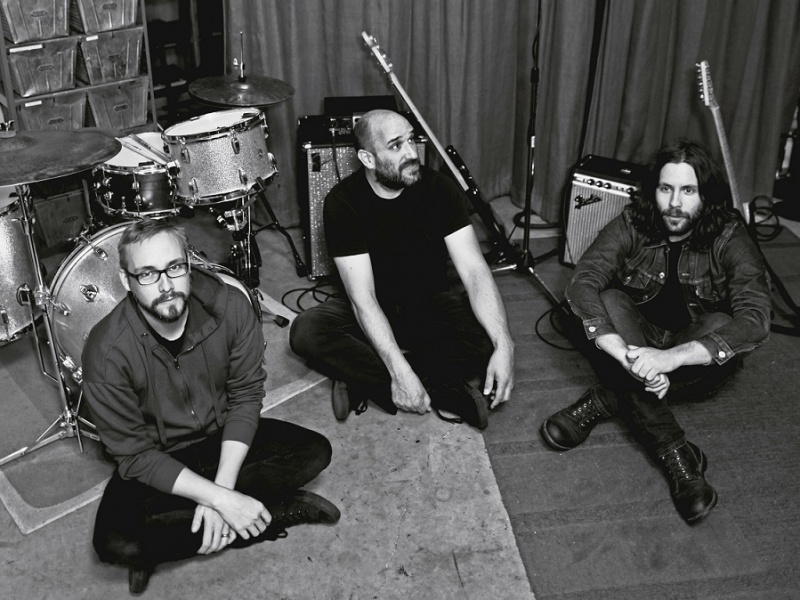 In June 2018, with David Bazan on bass, vocals, and arrangement writing, Erik Walters on guitar and backing vocals, and Sean Lane on drums, Pedro the Lion went into Studio X and Hall of Justice with producer Andy Park to create Phoenix, the first new album in 15 years. Phoenix it's scheduled to be released on January 18th, 2019 via Polyvinyl (their first for the label).
David Bazan said: "I had abandoned my natural way of working in the hopes of creating space for a consistent band to write with…and it hadn't worked. So I got a rehearsal space, mic'd up drums, bass, and guitar, and really leaned into my original process again. It immediately felt like like home. Before long I realized it also felt like Pedro the Lion."
Listen below to the opening track and lead single "Yellow Bike".
Photo credit: Ryan Russell