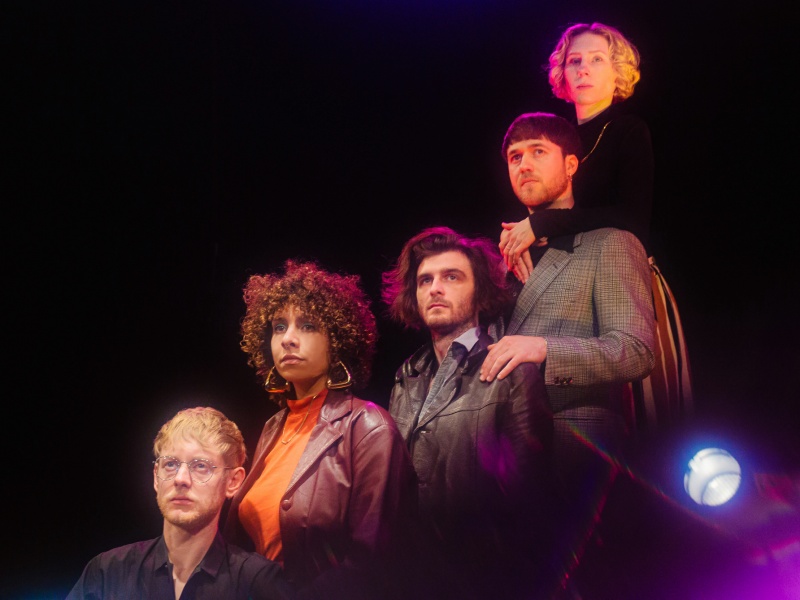 Berlin-based indie-soul five-piece People Club have announced the release of their new EP Take Me Home, which is due May 7th via Kartel Music Group and today the band have also shared the title-track.
The title track "Take Me Home" is a song about the realisation of mortality in old age and the cynicism that often plights the elderly after losing their loved ones and being left alone with their regrets. It is accompanied by a music video shot by long standing collaborator, Felix Spitta. Speaking of the process the band say, "Once again we worked with our very talented friend, Felix Spitta, who also shot the video for our last single Francine. We basically spent a day fooling around at his house with a smoke machine and an old tape TV camera with a red filter. The result is hazy and disorientating, just like this year has been so far."
Listen to "Take Me Home" and watch the video for it below:
The Take Me Home EP was written over the course of 2019, almost exclusively in their studio in East Berlin. The songs tackle various themes – addiction, death, lovelessness. According to the band, "What the songs have in common is a distillation of 21st century malaise, and all the psychic entanglements that comfort and haunt us everyday".
The songs were recorded at Bewake studios in Kreuzberg, Berlin in November 2019 with Martin 'Lucky' Waschkowitsch and mixed by Joe Harling. "We had these tracks earmarked for release in 2020, but unfortunately we were held back from our plans by the pandemic, along with so many other artists. It's deeply cathartic for us to finally be able to release these songs".
Take Me Home artwork & tracklist:
1. Take Me Home
2. All Alone At The Party
3. Francine
4. Damn
5. Modal Window
6. Lay Down Your Weapons
Photo credit: Anna Wyszomierska