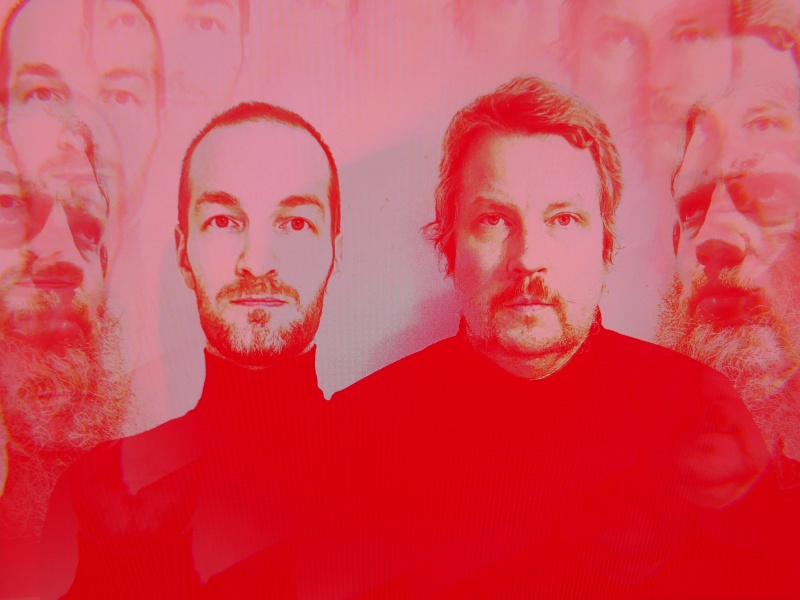 Pharaoh Overlord – duo of Tomi Leppänen and Jussi Lehtisalo – have announced the release of their new and sixth record simply titled 6 and it will be out on November 13th via Rocket Recordings.
This new album has the vocals from longtime collaborator and Sumac/Old Man Gloom seer Aaron Turner. He was sent this material by Tomi and Jussi and initially ask to contribute to two or three songs to a sharp deadline, but the results soon revealed themselves to be so powerful that he ended up writing lyrics for the whole album.
"I was also thinking of Drawing Down The Moon era Beherit where the music had gone almost entirely electronic and the only vestige of the metal aesthetic that remained was the vocal style," he notes. "That rub of "artificial" music and organic/humanistic/off kilter vocals was intriguing for me."
The band have also shared a new single titled "Without Song All Will Perish" along with its video. Watch and listen to it below:
Written as the pandemic began to dominate world events in 2020, the resulting emotional turmoil couldn't help but heavily affect its lyrical slant of this record. 6 has therefore become a record based on separation – the physical distance between the band members themselves, as well as the isolation of the quarantine itself. Yet it's also a record concerned with finding a way forward amidst the modern cataclysms that surround – channelling negative experience into a positive change.
6 artwork & tracklist:
1. Path Eternal
2. Arms of the Butcher
3. Without Song All Will Perish
4. Tomorrow's Sun
5. Blue Light Hum