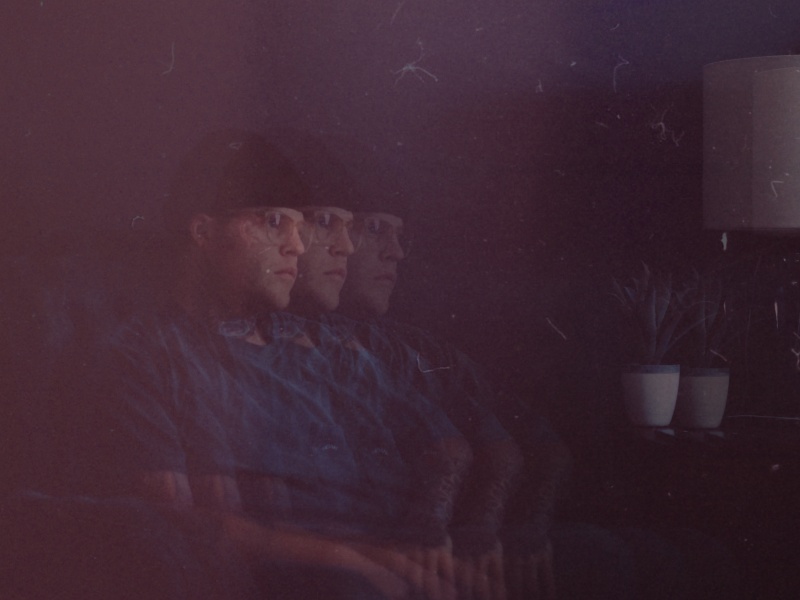 Last year Hundredth frontman, Chadwick Johnson, unveiled his new solo project, Pure Violet, with two impressively formed singles. Today Johnson has returned with a brand new track entitled, "Glass", a hint at what to expect from Pure Violet's debut full length, coming later this year.
Listen below to Pure Violet's new song "Glass"
Pure Violet is a chase for a fleeting feeling: the moodiness of a nighttime drive, the fervor of being an aimless teenager and hearing an iconic band for the first time, the escapism of a realistic dream. These sensations can't always be described or quantified, but they can be felt and sometimes, they can be heard.
"It just made me feel differently than any other music as a teenager," Johnson said, "and that gloominess with a dance-y drive fueled the isolation in my adolescence, and I think that's somewhat channeled into Pure Violet. It's basically a bedroom project, I make all the music at home by myself. Most songs start with some analog drum samples and synthesizers and I just kind of go from there. I'd never felt like I had the production or songwriting skills to make music like this, but I think I'm starting to turn a corner as of late and it feels like the right time to put this into the world."