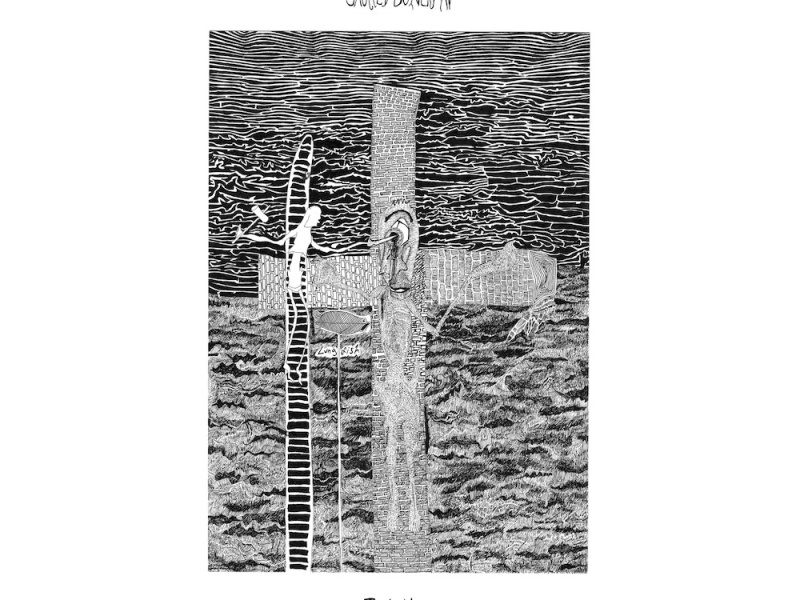 "When I was young, I was really into making mixtapes," says Sacred Bones founder Caleb Braaten. "I loved figuring out a way to put John Coltrane and Subhumans on the same side of the tape. I love being able to find that through line. I think that I've taken a very similar approach when thinking about the artists on the label."
Due for release on 27th May the new Todo Muere SBXV compilation commemorates the 15th anniversary of Sacred Bones Records, celebrating the eclectic threads that the label has cultivated over these past 15 years by asking artists on the label to cover one another's songs.
Today two singles from Todo Muere SBXV have been made available to accompany the compilation's announcement: Marissa Nadler's palpably shivering rendition of "Cold Wind Blowin'" originally by David Lynch (from 2013's The Big Dream), and a propulsive interpretation of Zola Jesus' anthemic "I Can't Stand" (from 2010's Stridulum EP) by post-punk outfit The Hunt (whose "1000 Nights" 7″ was notably the first-ever release from the label in 2007, when it was still called Monster Squad Records before changing names to Sacred Bones Records for its second release moving forward. The Hunt's founders Jasper McGandy and Christian Kount went on to join Cult of Youth).
Marissa Nadler shares: "I chose David Lynch's song 'Cold Wind Blowin" because I'm an enormous David Lynch fan, and not just of his films and art, but also of his music." Nadler adds: "I love the simple power of the unadorned lyrics, as well as his vocal delivery. The recitation part in this song is killer, and it's the first time I've ever tried one. I don't want to speculate too much on what the song is about because I know songs can have many meanings, but who can't relate to having a 'cold wind blowing' through their heart? Who can't relate to 'coming down on the wrong side of love?' 'I see your smile on rainy days / Spray painted on clouds floating by.' For anyone that's ever been haunted by loss, been followed around by regret, those lyrics sting true. There's a universality in the appeal of this song, but it's also tantalizing for its strangeness and off-kilter rhythms."
The Hunt's Jasper McGandy shares: "All I can think to say is how pleased we were when Zola joined up on the SB team and how much I've wanted to sing one of her songs and the hardest part was deciding which song to do. I really wanted to record a full 4 song EP of her songs."
Listen to Marissa Nadler's "Cold Wind Blowin'" (orig. David Lynch) & The Hunt's "I Can't Stand" (orig. Zola Jesus) below:
Todo Muere SBXV artwork & tracklist:
Boris – Funnel of Love (orig. SQÜRL)
Anika – Godstar (orig. Psychic TV)
The Hunt – I Can't Stand (orig. Zola Jesus)
Constant Smiles – Spells (orig. Jenny Hval)
Dean Hurley – Our Day Will Come (orig. Mort Garson)
Domingæ – Change (orig. Anika)
Thou, Mizmor, and Emma Ruth Rundle – Night (orig. Zola Jesus)
Hilary Woods – In Heaven (orig. David Lynch)
Institute – Boys at School (orig. SPELLLING)
Marissa Nadler – Cold Wind Blowin' (orig. David Lynch)
The Holydrug Couple – Coca Cola Blues (orig. Psychic Ills)
Vinyl variants:
Red – Indie store exclusive
Neon Pink and Black Splatter – Sacred Bones mail-order exclusive
Pink and Magenta Starburst – Sacred Bones Record Society exclusive
Red and Gold splatter – Vinyl Me Please exclusive
Black and White Galaxy – Rough Trade exclusive
Sacred Bones will also celebrate their 15th anniversary as a label with a live event in NYC at the Knockdown Center on May 28th, featuring sets by artists on the Sacred Bones roster including Black Marble, Anika, SPELLING, Uniform, The Men, SQÜRL, and LD Deutsch, a Sacred Bones essayist, presenting a lecture on the kaleidoscopic nature of Time.
Cover artwork for 'Todo Muere SBXV' by Nick Blinko