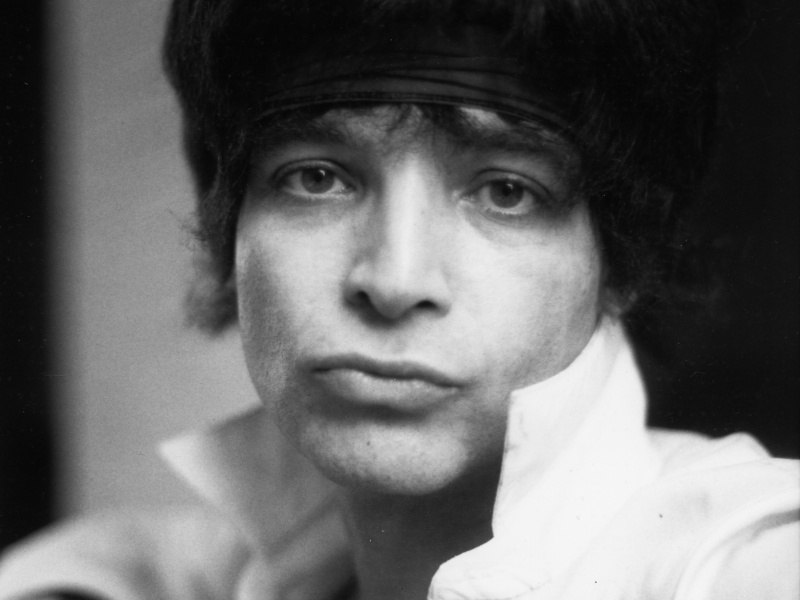 Sacred Bones Records will release the lost album from Alan Vega, entitled Mutator, on April 23rd. Today the first track from the record "Nike Soldier" was unveiled with the accompanying video.
Speaking about "Nike Soldier", Jared Artaud said "Working on this album, I was blown away by the sheer intensity and raw power of Alan's ability to transform sound and deliver inimitable one-take vocal performances. "Nike Soldier" is a supreme example of Alan's unparalleled instincts." And Vega's longtime creative ally Liz Lamere added "In all of his artistic expressions Alan had a unique ability to pull from an eclectic mix of cultural references and turn them on their head. If we asked him to to give us a quote about 'Nike Soldier' he'd say 'Do it Just'."
The video, directed by Jacqueline Castel, channels themes of death and resurrection. Castel explains, "Performer Kris Esfandiari (King Woman, NGHTCRWLR etc.) mutates into punk iconoclast Alan Vega in a karaoke toe-to-toe, set against a reliquary of Vega's light sculptures and totems from his personal wardrobe, including his famed Champion gloves and beret."
Listen to & watch "Nike Soldier" below:
Vega's name is synonymous with unfettered creativity, from the late 1950s, through his years playing in Suicide, and all the way up until his death in 2016, Vega was constantly creating. This process naturally led to a wealth of material that didn't see the light of day immediately when it was recorded, which came to be known as the Vega Vault. Mutator is the first in a series of archival releases from the Vault that will come out on Sacred Bones Records. It was recorded with his longtime collaborator Liz Lamere and discovered in the vault in 2019 by both Lamere and his close friend and confidante Jared Artaud (The Vacant Lots). Soon after they mixed and produced the songs into the visionary album that was lurking within those tapes.
Mutator artwork & tracklist:
1. Trinity
2. Fist
3. Muscles
4. Samurai
5. Filthy
6. Nike Soldier (Youtube)
7. Psalm 68
8. Breathe
Photo courtesy of Saturn Strip, Ltd