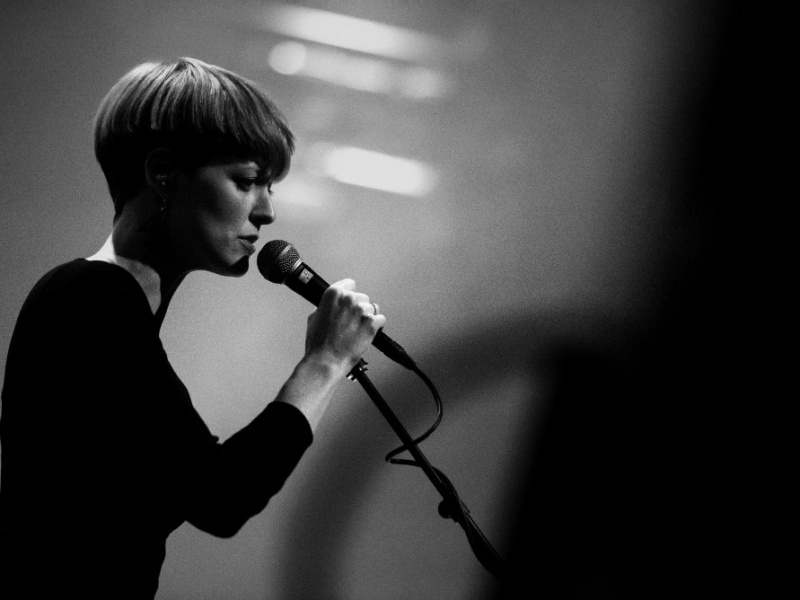 Silver Godling has announced the release of a new album titled Witness, Unweave, and it will be out on November 12th via Strange Daisy Records. Silver Godling is the solo project of New Orleans pianist and vocalist Emily McWilliams.
"Descent to Heart" is the album's first single and video to be shared. The idea behind the video for "Descent to Heart," directed by Thou's Mitch Wells, is one rooted in the expression of movement and self-assurance—that of the camera slowly panning around a group of modern humans lounging and feeling confident where they are in their lives and with one another.
"As a collaborator with Thou for so long that I can claim to be a 'pro' collaborator with Thou, Mitch and I have had many opportunities to be creative together for over a decade," McWilliams says. "Other than being a part of the Thou video for 'The Changeling Prince' that Mitch shot, this was our first chance to work on my project together. Mitch brings an ease and joy to collaborating, and whereas he is full of his own great ideas, he has been incredibly supportive in helping me bring my own ideas and vision to life. Of course, his skills as a co-director and camera operator are exceptional, and are main reasons why I wanted to work with him on this video."
"It was such a pleasure to collaborate with Emily on this video," Wells says. "She knew what she wanted for it, but was always open to any new ideas that came up. It's really fun for me to try and bring someone's ideas to life, especially when they're good, like Emily's always are. I'm glad she let me be a small part of this beautiful album."
Listen to "Descent To Heart" and watch the video for it below:
Witness, Unweave, began as a poetic and musical exploration of the body's storage of emotions and trauma and their effect on mental health. The result of that exploration is the seven symphonic meditations that comprise this gorgeous, introspective album. Produced in the spring of 2020, right at the start of the COVID-19 lockdown, McWilliams was forced to record Witness, Unweave at home rather than at the studio where she is accustomed to working.
An arresting visual collaboration with photographer Craig Mulcahy accompanies Witness, Unweave: a photobook that serves to further explore the themes therein. Together, McWilliams and Mulcahy examine the body as a landscape, revealing the emotional softness that emerges from the rigid edges of years of projected strength.
"Working on this project with Emily was great. From a photographic point of view I really enjoyed finding the details, playing with the light and thinking about a visual narrative. Emily had a strong vision for the record from the beginning so that always helps," Mulcahy explains. "We wanted to keep the pallet quite monotone and I think that added a lot to the overall feel of the images. I'm very much drawn to the tighter shots, I like the way they conceal and invoke a curiosity. I think the cover image is my favourite from the shoot."
Witness, Unweave artwork & tracklist:
1. Varying on F
2. Frustrate
3. Surrendering Safety
4. Binding
5. Enfold and Release
6. Descent to Heart
7. Returning on U