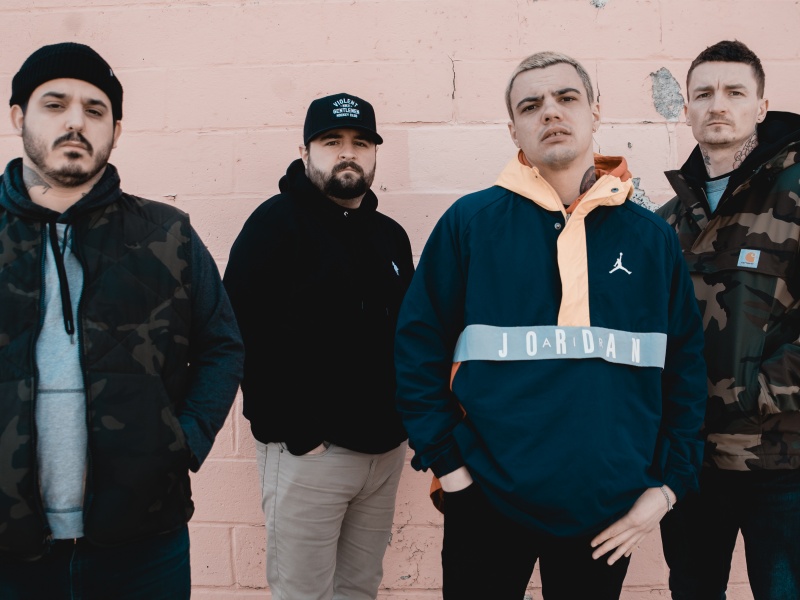 Stray From The Path are back with their brand new single "Fortune Teller" and its accompanying music video, available everywhere from UNFD.
This new track follows hot on the heels of the band's recently released live album, Smash 'Em Up: Live In Europe 2019, and is a promising glimpse at what's to come with more new music on the way from the band's partnership with UNFD.
Watch the "Fortune Teller" music video below.
The band describe the song as, "Musically, a heavily syncopated assault on the senses. Lyrically, a fired-up attack on the status quo. Written as an antidote to the boomer mentality, Fortune Teller is an anthem for building a better future – no matter how badly it's been laid out by the past."
Stray From The Path will be continuing their non-stop touring ways with their biggest UK/EU headlining tour to date, featuring support from The Devil Wears Prada, Gideon, and Loathe.
Tour Dates:
December 2 Birmingham, UK @ Asylum
December 3 Bristol, UK @ Thekla
December 4 Glasgow, UK @ G2
December 5 Manchester, UK @ Rebellion
December 6 London, UK @ Islington Academy
December 7 Southhampton, UK @ The Loft
December 8 Paris, FR @ La Maroquinerie
December 9 Lyon, FR @ Ninkasi Kao
December 10 Zurich, CH @ Dynamo
December 11 Eindhoven, NL @ Dynamo
December 12 Antwerp, BE @ Zappa
December 13 Köln, DE @ Club Volta
December 14 Herford, DE @ Krampus Festival
December 15 Karlsruhe, DE @ Knockdown Festival
December 16 Munich, DE @ Backstage
December 17 Budapest, HU @ Durer Kert
December 18 Wien, Austria @ Flex
December 19 Nürnberg, DE @ Z-Bau
December 20 Leipzig, DE @ Conne Island
December 21 Prague, CZ @ Meet Factory
December 22 Hamburg, DE @ Logo
Photo credit: Gabe Becerra