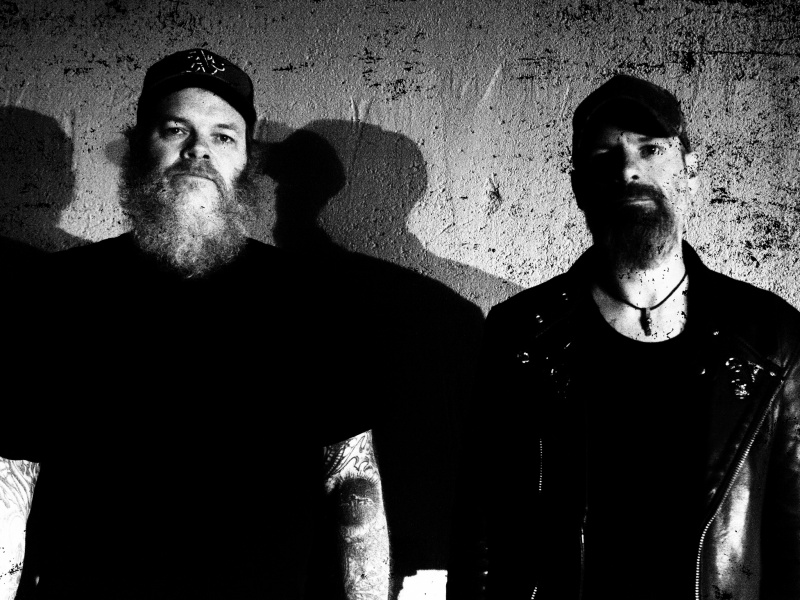 We're pleased to bring the premiere of Mirrors For Psychic Warfare – the industrial duo of Neurosis' Scott Kelly and Buried At Sea's Sanford Parker – second full-lenght I See What I Became, due to be released this Friday (September 28th) via Neurot Recordings.
Menacing, intriguing and swathed in eerie background atmospherics, I See What I Became is daring experience and demands your full attention. Scott Kelly says about the new album: "This record shows the heart of our previous work together in M4PW and Corrections House but the songwriting has evolved immensely in my opinion. Still abstract and still unsettled but the groove is present throughout this record, approach with an open mind and we think this will move you."
Stream below in full Mirrors For Psychic Warfare new album, I See What I Became.
I See What I Became, the follow-up to the duo's 2016's self-titled debut is produced by Seward Fairbury (Corrections House) and Negative Soldier, mastered by Collin Jordan (Eyehategod, Indian, Wovenhand, Voivod etc.) with decibel manipulation by Dave French (Brothers Of The Sonic Cloth, The Anunnaki), and comes swathed in the cover art of Thomas Hooper (Neurosis, Harvestman, Boris, Tombs, Doomriders).
Catch Mirrors For Psychic Warfare on tour, full dates below.
06.11. NL-Den Haag, Paard
07.11. NL-tba
08.11. NL-Sittard, Volt
09.11. BE-Brussels, Magasin 4
10.11. GER-Dortmund, Junkyard
11.11. GER-Hamburg, tba
12.11. GER-Berlin, Berghain Kantine
13.11. GER-Leipzig, UT Connewitz
14.11. CZ-Prague, Klub 007
15.11. AT-Linz, Kapu
16.11. HU Budapest, tba
17.11. SK-Kosice, Tabacka Kulturfabrik
18.11. RO-Cluj Napoca, /Form Space
19.11. RO-Timisoara, Reflektor
20.11. HR-Zagreb, Klub Mochvara
21.11. CH-Martigny, Sunset Bar
22.11. CH-Winterthur, Gaswerk
23.11. IT-Calenzano, Cycle Club
24.11. IT-Savignano, Circolo Mezcal
25.11. IT-Milano, Sound Music Club
I See What I Became arrives this Friday via Neurot Recordings, pre-order the album here.
Photo credit: Julie Patterson