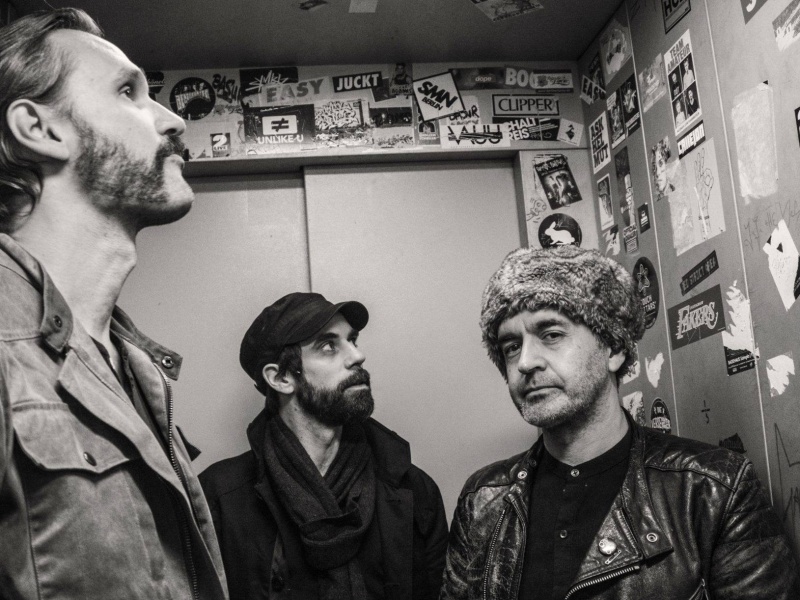 Sudden Infant is a Swiss Industrial-Dada-Noise-Rock band based in Berlin. Today we've the pleasure to bring the premiere of the band's new album Buddhist Nihilism, out today on Harbinger Sound (the label home of Sleaford Mods).
Mixed and mastered by Martin Siewert (Radian) in his Vienna studio, Buddhist Nihilism is corrosive and solid effort, sounds fresh and twisted, is straight to the point and brings some real shit and perspective about life and several other subjects…
Stream the album in full below.
Vocalist Joke Lanz says about the new album: "Yes, Sudden Infant has changed! From the early beginnings in the late 80's early 90's, throughout 2000, until nowadays in 2018. From a one-man noise-performance project to a proper three-piece band with songs and lyrics. But hell, life is all about change, isn't it? We're all getting older, some switch from beer to wine, some from pogo to tango, some from riot to yoga, some from meat to salad. Anyway… Sudden Infant is still here and it's not just about music. It's also about friendship, vulnerability, spiritual abyss, surprise, intuition, drama, humour, and bringing people together. Sudden Infant is personal, loud, bizarre, funny, reflective and direct. And all this you can find in our new album "Buddhist Nihilism". We're all Sudden Infant!"
Buddhist Nihilism is out today via Harbinger Sound, you can buy the album here.
Photo credit: Laura Fusato