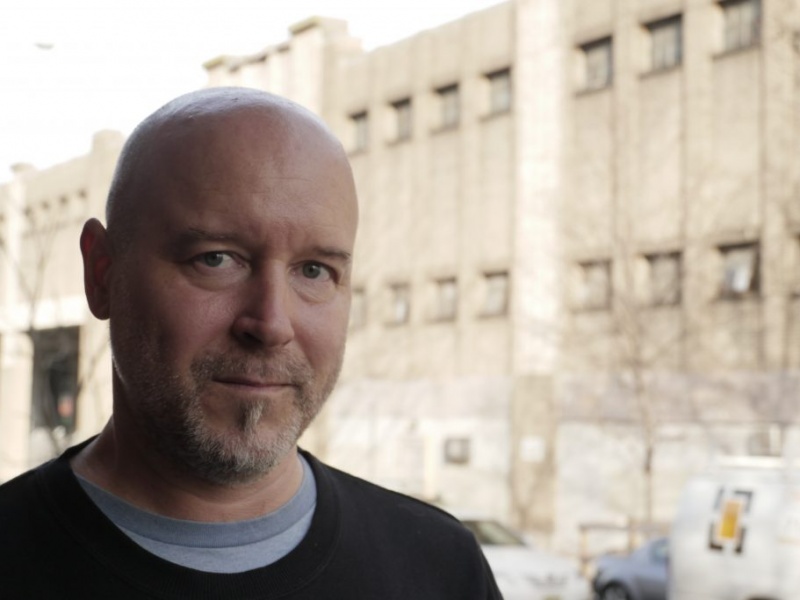 NYC composer T. Griffin has shared a new song, "The Smell of Wet Clay", which is a companion short film to Jill Magid's acclaimed artworld documentary feature The Proposal and the first installment in Constellation's Winter 2021 edition of the Corona Borealis Longplay Singles Series.
The Proposal original soundtrack by T. Griffin will be released June 11th, featuring a limited hand-numbered deluxe vinyl edition including multiple art prints from Magid's film and art installation project The Proposal soundtrack features Matana Roberts, Jim White, Jason Ajemian, Reut Regev and Sophie Trudeau among others. The Proposal is the acclaimed art-world docu-drama that traces a cryptic and meditative path around the legacy of Mexican architect Luis Barragán, raising questions of intellectual property, appropriation, reification and obsession along the way.
Listen to "The Smell of Wet Clay" below:
Here's an artist statement about "The Smell of Wet Clay" from T. Griffin:
"The Smell of Wet Clay" is a collaboration with the conceptual artist, writer and filmmaker Jill Magid, and film editor Hannah Buck that stems from our work together on Jill's 2018 film The Proposal. Constellation will be releasing the soundtrack album for The Proposal this summer.
An extraordinary hybrid documentary, The Proposal follows Jill's deep and sly artistic engagement with the work of architect Luis Barragán. I'll let that film speak for itself when you seek it out (please do) but for now the important thing to know is that The Proposal is, in its way, a thriller, and a thriller has no time to pause.
So, when the idea of making "The Smell of Wet Clay" for this Longplay series surfaced this summer, in the middle of a pandemic which has put everything on pause, it offered the chance to revisit a collaborative connection that was built in proximity and under pressure, this time at a distance, but with a new spirit of contemplation.
The music itself was made in a tiny cabin I had rented on the Massachusetts coast this August while exiled from my Brooklyn studio due to a virus-cursed construction project. I couldn't invite musicians to join me physically, but I had the original recording sessions for The Proposal, which were a loose and collaborative affair, to build from.
Among those recordings were some spare, humid basic tracks I had made with Jim White on Drums, Jason Ajemian on Bass and Matana Roberts on saxophone that resonated both with the lovely footage that Jill and Hannah were sending me, and also with the weird state of solitude and dislocation that the Coronavirus has birthed. In deconstructing those tracks and rebuilding them to create the music for this project, I layered a choir of bowed banjo, electronics, field recordings and guitar over Jim, Jason and Matana, and in the process got to bring some collaborators that I love into that small cabin with me." – T. Griffin
Photo credit: Jem Cohen