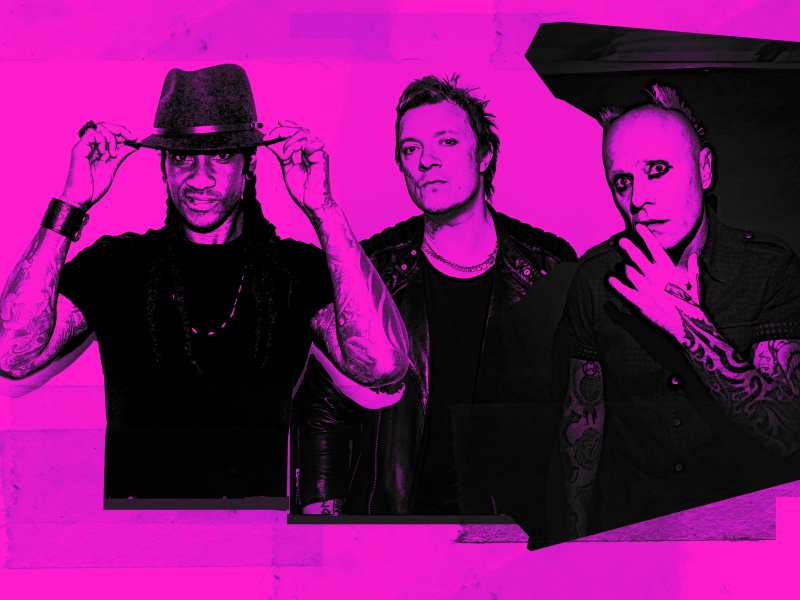 UK electronic outfit The Prodigy have announced the release of their new and seventh studio full-length album. No Tourists is set for release on November 2nd on their independent label Take Me to the Hospital, managed by BMG.
Along with the announcement, a new song, and its video (shot in Manila by Paco Raterta), have been unveiled. "Need Some1" features a vocal sample from Loleatta Holloway. Liam Howlett wrote the song wanting to create "something that had downtempo swagger, but still felt dangerous."
Howlett said the following regarding the video, "Paco's style stood out and punched me in the face: just so raw and original-looking, I knew he was the man for us. The finished video has such violent edge and style and looks like nothing else we have seen — to us it's only worth doing a video if you can make something original and exciting, which this is."
The album was written, produced and mixed by Prodigy founder Liam Howlett in his London studio, and is "very much a band album" and will feature vocalists Maxim and Keef Flint.
Howlett added that the new songs "are built to play live. That's the one thing that brings everything together. I couldn't write this music unless it has that outlet on stage. That helps write the music. This is what I do it for: the live thing. And until we feel like we can't do it, or the buzz goes, we won't stop."
About the title of the album, Liam explains: "To us, No Tourists is ultimately about escapism and the want and need to be derailed. Don't be a tourist – there is always more danger and excitement to be found if you stray from the set path."
Photo Credit: Matthias Hombauer & The Prodigy