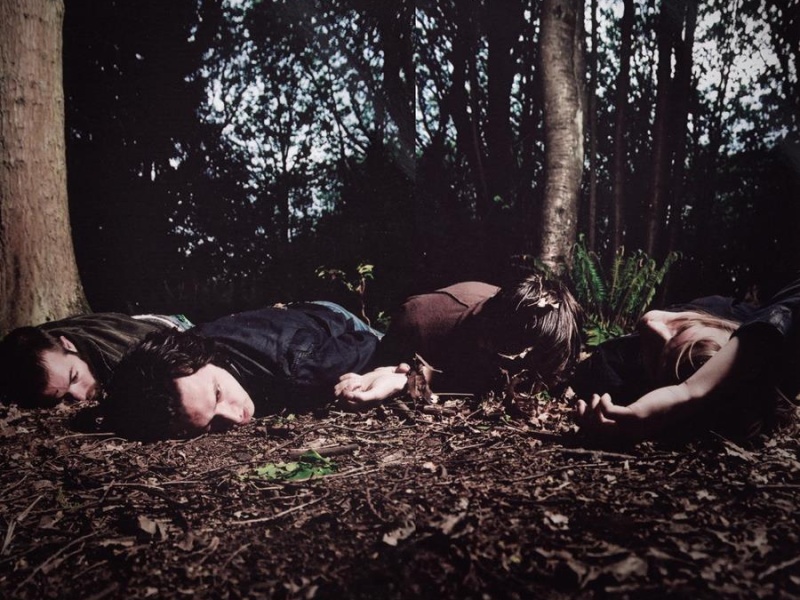 These Arms Are Snakes have announced rarities release, Duct Tape & Shivering Crows. For the first time, those rarities and one-offs have been compiled into a cohesive overview of These Arms Are Snakes' lifespan on the double LP, set for release on April 15th via Suicide Squeeze.
The collection's track listing runs in reverse chronological order, starting with one of These Arms Are Snakes' final recordings. The remainder of side A is comprised of the band's songs from their split LP with Russian Circles, including "Camera Shy" which was shared today. The track showcases a throbbing, locked-in, and heavily punctuated rhythm section garnished with delay-drenched guitar leads—as if Jesus Lizard binged on King Crimson's Red.
Side B of Duct Tape & Shivering Crows contains two covers and two b-sides, while side C is dedicated to These Arms Are Snakes' songs from their collaborative EP with Harkonen released on Hydra Head Records in 2004. Side D takes listeners back to the band's first demo: four woozy and noise-addled amalgams of math rock and post-punk that would later be polished up for their debut EP.
Listen to "Camera Shy" below:
Duct Tape & Shivering Crows artwork & tracklist:
1. Meet Your Mayor
2. Camera Shy
3. Trix
4. Energy Drink and the Long Walk Home
5. Heart Shaped Box
6. Washburn
7. Old Paradise
8. Payday Loans
9. Hook on This
10. Riding the Grape Dragon (Demo)
11. Run It Through the Dog (Demo)
12. Diggers of Ditches Everywhere (Demo)
13. The Blue Rose (Demo)
Photo credit: Robin Laananen