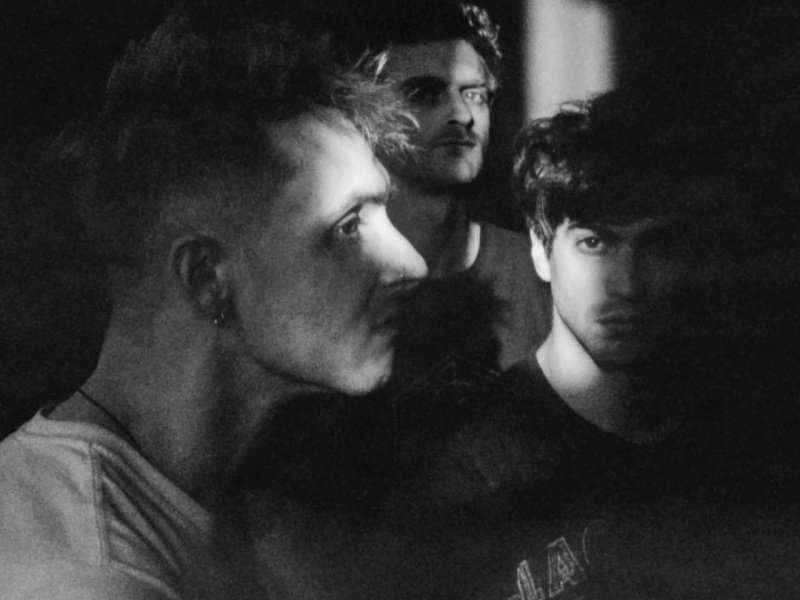 Vocalist Michael Berdan and instrumentalist Ben Greenberg have joined forces with drummer Greg Fox (Liturgy, Zs) to perfect their vicious post-industrial dystopian cyber-punk and are ready to announce Uniform's new studio album The Long Walk incoming via Sacred Bones on 17th August. Today they've also revealed a video for the album's lead single "The Walk". Created by Danny Perez, the video highlights the cynicism, absurdities and downright bloodlust of our current news cycle.
Berdan explains, "In Stephen King's book, 'The Walk' is a shorthand colloquialism for an annual race ordered by a totalitarian American government called 'The Long Walk'. In this contest, 100 boys are made to walk south from the Maine/Canada border at a constant rate of 4mph until only one is left standing. The winner is granted anything he wants for the rest of his life, while a far more nefarious fate awaits the 99 behind him. It is one of the most cynical stories I've ever read and speaks volumes to many of the ugliest parts of the human condition."
"Over time I've come to view aspects of the book as loosely parallel to feelings I've had towards organized religion and capitalism, where for some people an unattainable ideal is set as an absolute. We allow ourselves to be broken under rigidly defined norms regarding traditional strata, where lack of compliance leads to ostracisation and success as dictated by religious and economic rule often leads to the disintegration of one's own hopes and dreams. As someone existing in late capitalism who sees beauty and personal empowerment in many of the basic tenants of all world religions, these are subjects that I wrestle with constantly."
Uniform join Deafheaven on a full North American tour this summer. Tour dates can be viewed here.

1. The Walk
2. Human Condition
3. Found
4. Transubstantiation
5. Alone in the Dark
6. Headless Eyes
7. Anointing of the Sick
8. Peaceable Kingdom
Photo Credit: Ebru Yildiz