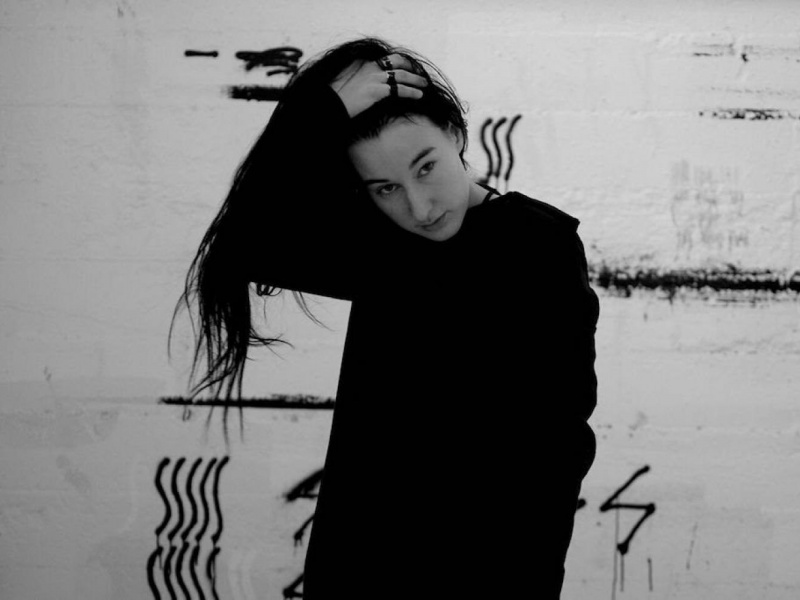 Singer, songwriter, and record producer Zola Jesus has announced a new album of previously unheard tracks and remixes titled Okovi: Additions, due out April 6th, which is an experiential interpretation of her 2017 critically acclaimed Okovi album released on Sacred Bones Records.
The news comes with with the release of "Bound", the first single from the project released via the Adult Swim Singles Program.
Listen to the new single below:
Okovi: Additions couples 4 previously unreleased tracks from the Okovi sessions with four remixes by a diverse cast of artists spanning a spectrum of genres including Johnny Jewel, Katie Gately, Wolves in the Throne Room, and Joanne Pollock (formerly one half of Poemss with Venetian Snares' Aaron Funk).
"The songs on Additions traverse a vast amount of sonic ground, but taken together, they cohere remarkably well as an album, all while serving to enrich the experience of Okovi. These four new songs were intended to be on Okovi," Nika Roza Danilova explains. "Each of them represents a snapshot of my journey in making the record, and are just as precious to me as the songs that made it onto the final track listing. The remixes are beloved in their own way, as most were born from organic circumstances, and have drawn the original songs into completely new atmospheres."
Okovi: Additions artwork & tracklist:
1. Vacant
2. Bound
3. Pilot Light
4. Bitten Wool
5. Ash to Bone (Johnny Jewel Remix)
6. Siphon (Katie Gately Remix)
7. Exhumed (Randall Dunn and Aaron Weaver [Wolves in the Throne] Remix)
8. Soak (Joanne Pollock Remix)
Zola Jesus tour dates:
US DATES
FRI 2/23 BROOKLYN, NY House of Vans #
WED 4/25 LOS ANGELES, CA Teragram *
SAT 4/28 SAN FRANCISCO, CA Slims *
MON 4/30 SACRAMENTO, CA Harlow's
TUE 5/01 PORTLAND, OR Aladdin Theater
WED 5/02 VANCOUVER, BC Rickshaw *
FRI 5/04 SALT LAKE CITY, UT State Room *
SAT 5/05 BOULDER, CO Fox *
SUN 5/06 OMAHA, NE Waiting Room *
TUE 5/08 ST. PAUL, MN Turf Club *
FRI 5/11 MAYER, AZ FORM: Arcosanti
SUN 5/13 NEW YORK, NY MHOW *
THU 5/17 BROOKLYN, NY Public *
# with Yves Tumor
* with Alice Glass
EU DATES
TUE 17/04 – HOTEL CECIL, COPENHAGEN – DENMARK
WED 18/04 – NEFERTITI, GOTHENBURG – SWEDEN
THU 19/04 – IKONST, MALMO – SWEDEN
SAT 21/04 – ROADBURN FESTIVAL, TILBURG – NETHERLANDS
SUN 22/04 – LUXOR, COLOGNE – GERMANY
Photo Credit: Jesse Draxler