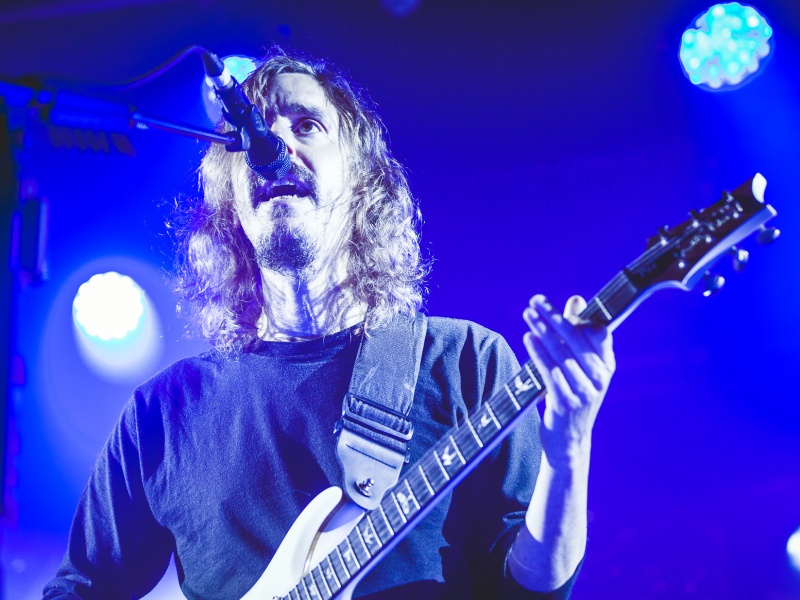 Opeth // Rock City, Notthingham (UK)
Words: Ryan Neal // Photos: John Smalley
Opeth have reached that stage in their career now where they have more albums than they have songs in a set. It is perhaps a side effect of writing 11-minute-long prog metal leviathans but, regardless, tonight's setlist draws upon the breadth of their discography with last year's Sorceress being the only offender to make a double appearance. Such unwavering faith in their complete materials exudes an astounding level of confidence and conviction.
Unfortunately due to box office antics I miss Norway's mighty Enslaved and arrive just in time to hear Axe's toms herald the arrival of 'Sorceress'. The Swedes are greeted with the adoration that their fans are renowned for but it's not until 'Ghost of Perdition' and 'Demon of the Fall' that energy levels in the room really begin to rise, the reaction to their older material somewhat telling of their new direction.
Tonight's mix is slightly more sympathetic towards the band's more melodic material, with the keyboards often struggling to compete for attention during the heavier passages, though the gremlins that have bedevilled Akerfeldt's aggressive vocals of late appear to have been vanquished.
Effortless in their charisma and charm, Opeth seem less a band these days and carry more an air of a group of professional musicians. And their ability to deftly deliver a wide variety of musical styles and moods is exactly what makes them such great musicians at that.